Getaways for a fantastic fall
SHERYL NANCE-NASH | 9/5/2019, 12:54 p.m.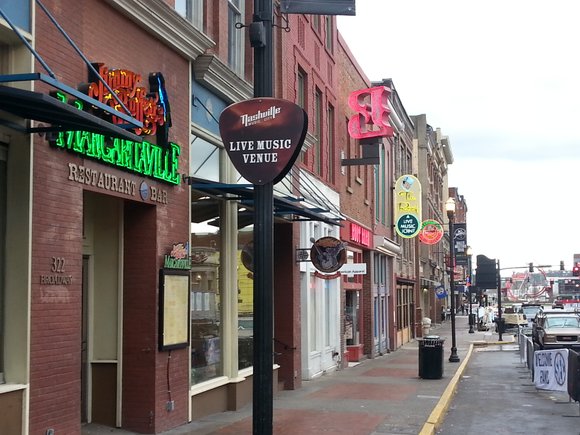 There's something about fall that's fantastic. The sultry heat is gone, and the snow hasn't arrived. The temperature is just right. It's also a great time to travel. The crowds have disappeared, and in most places, so have the high prices, as "shoulder season" is in full swing. Airfares and accommodations are likely to be gentler on your pocket as everyone is trying to lure travelers during this slower period before the holiday rush.
So, why not take advantage of the opportunity, especially if summer came and went without your much desired and deserved getaway? Here's where to go.
Pontresina, Switzerland
Why settle for New England leaf peeping? Go hard and go for the fall foliage in Pontresina. The folks there claim New England's fall color show has nothing on them. See if you agree. You can hike mountains or if you're looking for less, the walking trails in nearby Celerina. The setting is stunning in Pontresina. Less than an hour's drive is Swiss National Park, not only ideal for admiring Mother Nature, but wildlife like ibex, marmots and red deer. Stay at the Grand Hotel Kronenhof. Their Golden Autumn Days package includes dinner, bed and break, complimentary use of the hotel's spa, a 10 percent discount on spa treatments, and unlimited access to the Kulm Golf St. Moritz golf course and tennis courts.
Pray, Montana
If Yellowstone National Park is on your bucket list. In the fall, the number of visits compared to summer drops more than 50 percent. Without the crowds you'll really be able to enjoy yourself. When the trees and grasses turn gold and orange, wildlife emerge, making it the ideal time to wind your way through the backcountry trails and spot elk and bison. Do enjoy Yellowstone's hot springs and pools. Make your "homestead" in Pray, Montana at Sage Lodge, about 30 minutes from Yellowstone. They can set you up with guided fall foliage, twilight fly-fishing, dry-aged beef tastings and more. Finish off your day with dinner at The Grill at Sage Lodge where they take craft cocktails, wood-fired meats and regional fish seriously.
Greater Williamsburg, Virginia
The Greater Williamsburg includes Williamsburg, Jamestown and Yorktown. That threesome adds up to big fall fun. There's plenty to do outside for adventure lovers and festivals galore. Then there's the emerging food and drink scene, shopping, arts and culture. It's also the 400th anniversary of the first Thanksgiving, and this fall there will be events commemorating the 400th anniversary of the arrival of the first enslaved Africans in English North America, like a performance Sept. 13 of a new ballet from the Dance Theatre of Harlem Ballet in Blacksburg, titled "Passage." "The Forgotten Solider," special exhibition at the American Revolution Museum in Yorktown, highlights the stories of enslaved and free African Americans, who fought on both sides of the Revolutionary War.  The Colonial Williamsburg Resorts Fall Getaway package that includes five top hotels starts at $129 per night and includes perks like complimentary fitness and wellness experiences and more.