Harlem series, Coltrane, South Africa Jalc, Celia Cruz
Ron Scott | 9/5/2019, 12:21 p.m.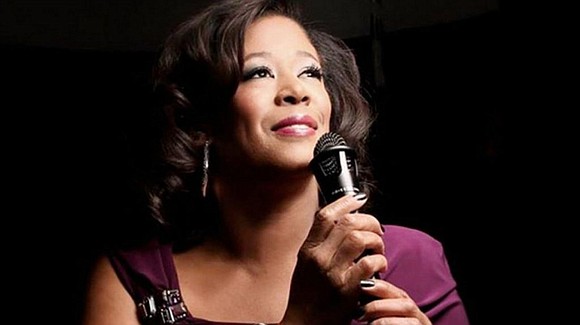 The Harlem Jazz Boxx, presenting the most adventurous jazz series in Harlem, continues with its Sept. 3, 10, 17, and 24 lineup featuring Craig Harris and Harlem Nightsongs Big Band. Sets are Tuesday afternoons, noon–12:45 p.m. with second sets from 1-1:45 p.m. Admission is $15.
The trombonist, composer, and bandleader Harris has always been a jazz warrior forging his own path. Whether its his latest two-CD set "Brown Butterfly" (Afro Future Concept, 2019) that swings with the outrageous sounds of motion of Muhammed Ali, to The Tailgaters Tails, to his funk of it all Nation of Imagination which weaves its way through jazz and the soul of Black music, it is clearly a unique creation. All concerts held at Greater Calvary Baptist Church, 43-55 West 124th Street.
Sept. 20 (Friday evening) will feature William Parker and the Little Huey Creative Music Orchestra. Parker is a bassist, composer, writer, poet and educator from New York City, whose music is an exciting exploratory expedition. Parker's current bands include; In Order to Survive, Raining on the Moon, Stan's Hat Flapping in the Wind, and the Cosmic Mountain Quartet with Hamid Drake, Kidd Jordan and Cooper-Moore. Unfortunately for us he seldom plays in Harlem, or uptown period, so it becomes a matter of obligation to attend. Plus, every time Parker plays it becomes another rare moment in jazz. Two sets at: 7 p.m. and 8 p.m.
Admission is $20.
On Sept. 10, the singer/songwriter Michelle Coltrane makes her debut at Manhattan's Jazz Standard (116 East 27th Street). "I have always loved singing and I feel songwriting is the strongest part of myself," said Coltrane. "I am really looking forward to this upcoming date in New York. I will also be using different musicians so it will be very exciting." Accompanying her on the bandstand will be trumpeter Jeremy Pelt, pianist Uri Caine, bassist Lonnie Plaxico and drummer Gerry Gibbs.
Her repertoire will include songs from her recent CD Awakening (BlueJazz, 2017). One of her favorite tunes from the CD is "Moments Notice." "My stepfather composed the song and I added the lyrics. It is up-tempo using his solos," said Coltrane talking to me by phone from Greensboro, North Carolina where she was performing at the John Coltrane Festival. "I am also including 'Tin Man' by the pop group America which is relative to my time."
Coltrane says although her parents, mother Alice Coltrane and step-father John encouraged her and Ravi to play instruments, she became interested in singing early on. "Although I have the Coltrane name it was about me and lots of practice and preparation," said Coltrane. "The recording 'Awakening' refers to my having to wake up and get busy to do something to fulfill my dream of being a singer after being [in] a long hiatus of having a family." She remembers the pianist and composer Geri Allen saying to her, "You want to enjoy this music and be a part of it like the rest of us."
Coltrane will perform two sets at 7:30 p.m. and 9:30 p.m. For reservations, call 212-576-2232.