URBAN AGENDA: Summer may be over, but it's never too late to invest in our youth
David R. Jones, Esq. | 9/5/2019, 7:07 a.m.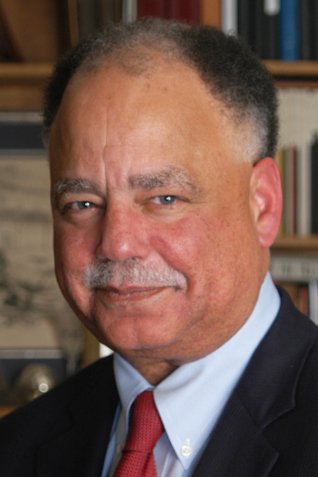 This fall, more young New Yorkers are heading back to school with valuable work experience under their belts, and much needed earnings in their pockets, thanks to recent significant expansion and improvements to the City's Summer Youth Employment Program (SYEP). The growth in baseline funding that allows better planning and expansion of school-based models tied to academics are changes the Community Service Society (CSS) advocated for that the City has now adopted.
But even more can be done so that the benefits of this program increase, and so that all students who want to do so are eligible to enroll.
Public Advocate Jumaane D. Williams has a laudable plan to make this happen. He has proposed legislation (Int. 1620) that would expand SYEP to every youth age 14 to 22, regardless of their immigration status. Under this proposal the program would retrain its focus on part-time government jobs, attempt to match young people with their career interests and pay up to $1,500 for a six-week period from early July through mid-August. These are sensible proposals that would strengthen the program.
"Youth employment education is vital for young people in our city," says Williams apropos of the legislation, which is being co-sponsored by Council Members Margaret S. Chin, Ben Kallos and Deborah L. Rose. "It's about more than a paycheck. It's about learning vital skills and providing our youth with a positive path." We couldn't agree more.
Mayor Bill de Blasio and the New York City Council should support this legislation. Research shows that summer employment programs reduce justice involvement and improve a young person's chances of long-term career success. They also offer an opportunity to learn responsibility and gain valuable work readiness skills, not to mention making connections with people who may be helpful to them as they pursue their education and career goals. Why wouldn't we want to expand these programs?

Building off our research in the area of Career and Technical Education (CTE), CSS published a report in 2016 recommending that the Mayor extend the benefits of SYEP to all high school students through paid summer internships. Simply put, we argued for reimaging the program to serve the 21st Century needs of our young people. By introducing a school-based model the City would enhance schools' abilities to make high school more relevant, and to provide students with a broader set of non-academic experiences with which to make better post-secondary choices.

Thanks to a grant from the Ford Foundation, we published a follow up report in 2017 that included case studies of school-based summer internships programs, some of which we helped create through public or private grants. That work led to the creation and support for the mayoral Youth Employment Task Force, which we served on, and whose recommendations echoed our call to make SYEP more school based. SYEP has since expanded from about 40,000 placements in 2015, when we began our work, to 75,000 this past summer [2019], of which nearly 6,000 are school based, a number that will grow to 20,000 by 2021.