VACCINE LIMBO: 26,000 children won't be going back to class on the first day of NYS public schools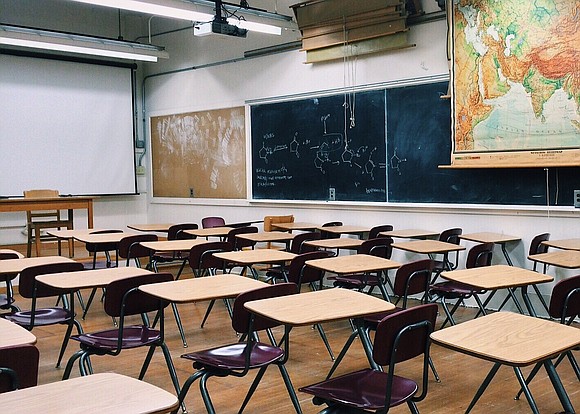 In an effort to remind parents about the ban, the Health Department recently launched a new ad campaign. The campaign "Don't Hesitate. Vaccinate!" reminds parents and guardians to get their children vaccinated on time.
News of the end of the outbreak has put the issues of childhood vaccinations back in the spotlight. Barbot says that there is still a threat and parents should still get their children vaccinated.
"Our best defense against renewed transmission is having a well immunized city. Vaccination coverage has increased significantly since the emergency order, which has been supported by community-led efforts," Barbot said. "We are grateful to the New Yorkers who shared the truth about vaccines and protected the health of their friends and neighbors through this outbreak."
New York is now the fifth state in the nation to ban religious and personal-belief exemptions for vaccines. The others are California, Maine, Mississippi and West Virginia. Parents can still opt out of getting their children vaccinated for medical reasons.
A debate over the years that seems to keep circling back whenever the issue of vaccinations comes up is whether the toxins in a vaccine like the MMR can cause autism. Vaccine advocates say that there is no scientific evidence that vaccines cause autism and results from a study released earlier this year found that there was no increase in autism when children were vaccinated. Yet, there are thousands of anti-vaccine parents who refuse to believe the data.
According to the Center for Disease Control, the vaccine ingredient thimerosal, an antiseptic and anti fungal agent, is usually of concern.
"Since 2003, there have been nine CDC-funded or conducted studies that have found no link between thimerosal-containing vaccines and ASD, as well as no link between the measles, mumps and rubella (MMR) vaccine and ASD in children," the CDC said.
SUNY Downstate Medical Center associate professor of clinical emergency medicine Dr. Teresa Smith said in an interview with the AmNews that parents should vaccinate their children. She also said that the positive results that vaccines have on the population outweigh the reasons people choose not to vaccinate.
"Not vaccinating as a reason for fear of autism has been disproven time and time again," Smith said. "The massaging of the anti vaxxers is incorrect and vaccinations help to save lives. This is a public health issue and you have to protect the public."
Smith adds that evidence over the last several decades proves the measles vaccine is working with fewer cases that have popped up.
Anti-vaccination groups thrive and get to their audience online, particularly through social media. One of the largest groups is Learn The Risk, a U.S.-based nonprofit organization which says they educate people on the dangers of vaccines. The organization uses stories of children who have died or have serious health issues as a result of getting vaccinated and claims it reaches millions.
"The answer from public health is always the same: time for another vaccine. Another dose, another strain, another booster," Learn The Risk said in May. "And an endless, circuitous virus chase. But in public health, the question of if there might be a better way to fight disease is unthinkable. They would never seek to understand why most kids get through measles without a hitch and are left with lifelong protection against the disease and more protected too against diseases like cancer, or to find out what is lacking in the immune systems of the few children who don't."