Xenophobia has no place in South Africa
Dr. George Onuorah | 9/5/2019, 2:38 p.m.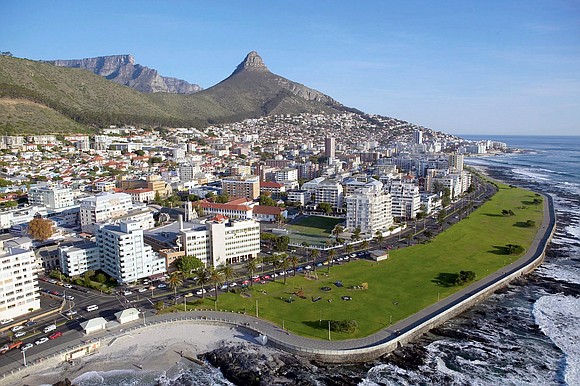 "Injustice anywhere is a threat to justice everywhere," said Dr. Martin Luther King Jr.
Africa, as the earliest cradle of human civilization, fought tooth and nail to defeat the scourge of apartheid in South Africa. With that defeat emerged the leadership of one of the noblest leaders of our generation, Nelson Mandela.
Mandela was not just a noble leader, he was a servant leader, a patriot, a charismatic personality and humanitarian. He was loved and revered virtually by friends and foes alike. His leadership style and his politics will stand through immortality. For many, he will forever remain Africa's man of timber and caliber.
But unfortunately, since his demise or death, the country many have come to know and respect has gradually cascaded into a theater of hate, violence and unfathomable inhumanity.
What happened?
What happened to this once beacon of hope for Africa—a nation where one of the precious mineral resources, gold, would have been sufficient to help propel the economy of a nation that for a while mired in decades of racial doldrums and economic malaise.
Fast forward to where things are now.
Actually, the social media reports and videos these last few days conjures the images of what a famous Nigerian singer by the name Sonny Okosun gave as a title to one of his songs "Fire In Soweto" the refrain included the lyrics burning all my people. What a sad commentary on the state of things for Africans. Instead of rebuilding a giant continent we have unpatriotic elements creating havoc and disunity.
The casualties from these uprisings are mindboggling at best. In 2008, upward of 60 killed with over 50,000 displaced and forced out of their homes. As recently as 2015, about seven people lost their lives as a result of these racial tensions.
According to news reports more than 50 shops and business premises of mostly Nigerians and other countries, i.e., Somalians, were impacted. Surprisingly, Nigeria, the giant of Africa, paid heavily especially financially to extricate South Africa from the grip of Apartheid and the policies associated with it. In economic terms, as much as 61 billion naira was lavished by Nigerian leadership to liberate a sister country. The question becomes if this wanton violence and senseless killing and torching of Nigerian businesses is the payback for Nigeria's humanitarian gesture. Appreciation is what Nigeria should be getting for her benevolence instead of subjecting her citizens to wanton ignominy, unprovoked violence and death. The money used to liberate South Africa conceivably could have been utilized to lift citizens up back home but leaders in Nigeria saw the end of Apartheid as a just cause and fought courageously and successfully to end it.
As Africans we must learn to show love instead of hatred as exemplified by these culprits who under certain guises have taken it upon themselves to visit harm on others. What happened to "Love thy neighbor as thyself"? Regardless of economic circumstances, as Africans there are ways to come together to solve the economic dilemma the average South African is facing as many appear to be struggling to make it. Unfortunately, it appears the solution for some who have found themselves in an economic jam is to find migrants to vent on. Such predatory behavior is quo vardis against all human convention.