Jlco & Joy of Jazz, Howard Johnson Concert
Ron Scott | 9/12/2019, 3:45 p.m.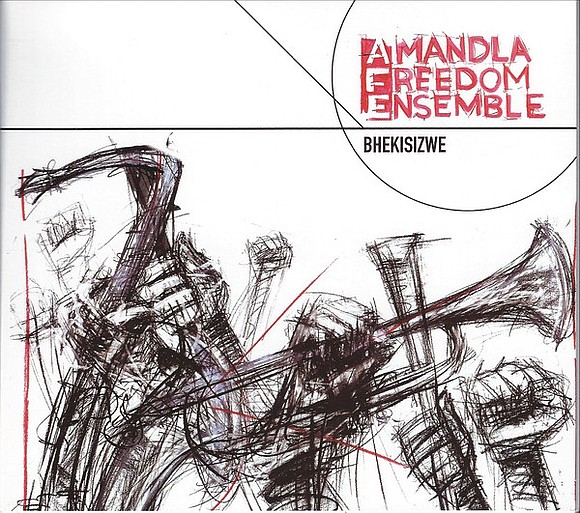 From September 12-14, "The South African Songbook: Celebrating 25 Years of Democracy" proudly continues at Dizzy's Club Coca-Cola (60th Street and Broadway) with special South African guest pianists; the established composer Hilton Schilder and the young gun Bakari Dyer. Both are composers and bandleaders in Johannesburg. Dyer will be leading a diverse trio featuring the distinct fresh sounds of native Ohio drummer Jerome Jennings (a first call drummer for Paula West to Christian McBride); and young talented Cape Town bassist Benjamin Jephta, who just completed a program at Berkley School of Music, winner of the Standard Bank Young Artists Award, and a young man who has already has released two CDs. He recently found residence in Harlem. Schilder will also lead a trio (names of members weren't available as of this writing).
There will be two sets each night at 7:30 pm and 9:30 pm. For reservations visit the website jazz.org.



This cultural music connection "The South African Songbook" on September 12-14 featuring the Jazz at Lincoln Center Orchestra with Wynton Marsalis at Rose Hall represents a cross-pollination of American and South African music. The extended version of these concerts serve as an exchange program that allowed these musicians to travel here to share their music and concepts not only with audiences but also with young students during a series of workshops that will be presented. "It is important that we connect with South Africa and the freedom of our brothers and sisters," stated Marsalis, artistic director of Jazz at Lincoln Center. "We must also recognize the struggle for human rights around the world." Marsalis and members of the orchestra have 14-16 new arrangements of some of South Africa's greatest compositions of the past 25 years, as their contribution to this year's celebration of democracy in South Africa, as well as compositions by Duke Ellington.
Under the same banner the Jazz at Lincoln Center Orchestra with Marsalis will be part of the Joy of Jazz Festival (September 26-28, Stanton Convention Center) through a residency of performances and education events in Johannesburg. During their visit Marsalis pointed out they will present workshops at Witts University [one of South Africa's most prestigious universities] and a lot of informal educating, as well as stuff not scheduled. "This music connects people from another place," noted Marsalis. "It is important for us to identify the music in modern times."
During the Joy of Jazz Festival there will be a special moment when JALCO will share the stage with Marcus Wyatt with ZAR Jazz Orchestra. "American and South African music was a strong force and it's great to see our music is being celebrated in the States," noted trumpeter, arranger and bandleader Wyatt. "It feels like a new connection is strengthening our two countries musically. It is going to be an honor to share the stage with Wynton I admire his dedication to the music and the American art form. I see him as a protector of the genre."
Wyatt says ZAR will present a few great composers like Zim Ngquawana, Bheki Mseleku and Jonas Gwangwa from the "South African Songbook." "We will offer Cape Town music which is somewhat similar to New Orleans Street along with South and West African rhythms and grooves, and we will be utilizing our vocalist Mihi Matshingana plus we like to swing too," said Wyatt during a what's app interview.