Nkrumah stressed need for economic freedom
By GIN and NAYABA ARINDE Amsterdam News Editor | 9/12/2019, 1:50 p.m.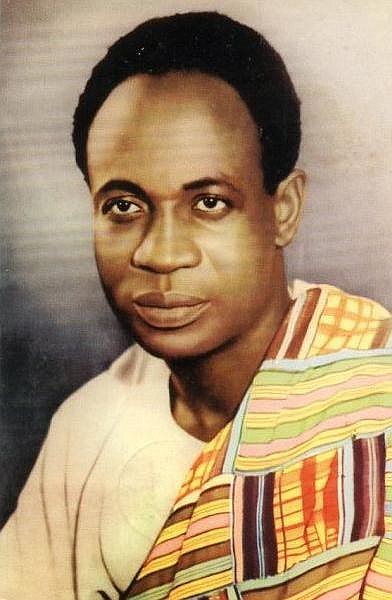 A wave of violence against foreign nationals has been sweeping over Cape Town and Johannesburg.
The targets of South African youth ire include people from Malawi, Ethiopia, Congo, Zimbabwe; the cause of the angst includes unemployment, poverty and a criminal element, observers state.
Hundreds have been injured and worse—a dozen people have been reportedly killed, and hundreds have been arrested in Cape Town and Johannesburg.
South African Foreign Affairs Minister Naledi Pandor told Reuters, "There is Afrophobia we are sensing that exists, there is resentment and we need to address that."
While the white elite, who still enjoy the benefits of Apartheid legacy, sit back out of the glare of analysis, criminality and what South African national and international celebrity/commentator Trevor Noah called "misplaced anger" are being cited as contributory reasons for the resurgence of the violence which was seen as early as 2008.
South African activist Julius Sello Malema has been consistently vocal on the issue, "Our anger is directed at wrong people. Like all of us, our African brothers & sisters are selling their cheap labor for survival." Malema, the commander in chief of Economic Freedom Fighters and self-proclaimed "Revolutionary activist for radical change in Africa," noted, "The owners of our wealth is white monopoly capital; they are refusing to share it with us [and] the ruling party #ANC protects them.#OneAfricaIsPossible."
Tensions are high as hundreds of businesses of dozens of foreign nationals hunker down or altogether leave their stores, places of business. May are returning to their country of origin.
Meanwhile businesses are shuttering their doors in the wake of the continued violence. According to Legit.ng, telecommunications giant "MTN has closed its outlet across the federation over the concern of its staff members in the ongoing reprisal xenophobic attacks in the country." The telecommunications company, however, said that it is still committed to providing quality service in the country. According to a press statement, "the company said it is working with relevant authorities in both South Africa and Nigeria to ensure calm is restored."
As of press time Wednesday, 600 plus Nigerians were scheduled to be flown back home on private Nigerian airline Air Peace planes.
Minister of Defence Nosiviwe Mapisa-Nqakula told the press, "While there has been a significant decline in the number of incidents, police forces remain on high alert and are closely monitoring hotspots to ensure further violence does not erupt."
Reprisals against South Africans in countries such as Nigeria have been spoken of, and occurred, but officials are warning against them. Nigeria's President Muhammadu Buhari said he will go to South Africa in October to address the issue. This announcement did nothing to quell the outrage of Nigerians who are demanding more action and condemnation from the leadership.
In Nigeria student leaders are among the frustrated and outraged demanding immediate government action, not rhetoric.
While he sent Ambassador Ahmed Rufai Abubakar, director-general of the National Intelligence Agency, to South Africa, President Buhari has also requested that South Africa's President Cyril Ramaphosa engage methods to halt the xenophobic attacks on Nigerians living and working in South Africa.