Urbanworld Film Fest returns Sept. 18-22
LAPACAZO SANDOVAL | 9/12/2019, 3:18 p.m.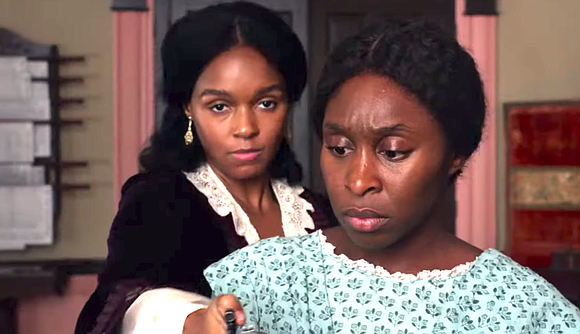 BET Networks and Tyler Perry Studios' new joint venture BET+, the premier subscription video-on-demand service, will debut one of its first series, Tracy Oliver's "First Wives Club," at Urbanworld on Saturday, Sept. 21, at 6:45 p.m. After neglecting their friendship, best friends Ari (Ryan Michelle Bathe), Hazel (Jill Scott) and Bree (Michelle Buteau) reunite to help each other through rough patches in their lives. Together, they navigate music superstar Hazel's tabloid-ridden divorce, campaign manager Ari's unsatisfying marriage and orthopedic surgeon Bree's cheating husband. Along the way, the women learn that as long as they have each other, there's nothing they can't do.
"Black and Blue" will close the festival on Saturday, Sept. 21, at 8 p.m. The fast-paced action thriller from Screen Gems follows a rookie cop (Academy Award nominee Naomie Harris) who inadvertently captures the murder of a young drug dealer on her bodycam. After realizing that the murder was committed by corrupt cops, she teams up with the one person from her community who is willing to help her (Tyrese Gibson) as she tries to escape both the criminals out for revenge and the police who are desperate to destroy the incriminating footage. A conversation with director Deon Taylor moderated by journalist Gia Peppers will follow the screening.
Passes and tickets for the festival are on sale now on urbanworld.org. Additional festival announcements will also be made in September. Follow @UWFilmFest and use #Urbanworld19 to join the conversation about the festival on social media.