Akiko, Betty Carter, Sista's, Theo Croker
Ron Scott | 9/19/2019, 2:50 p.m.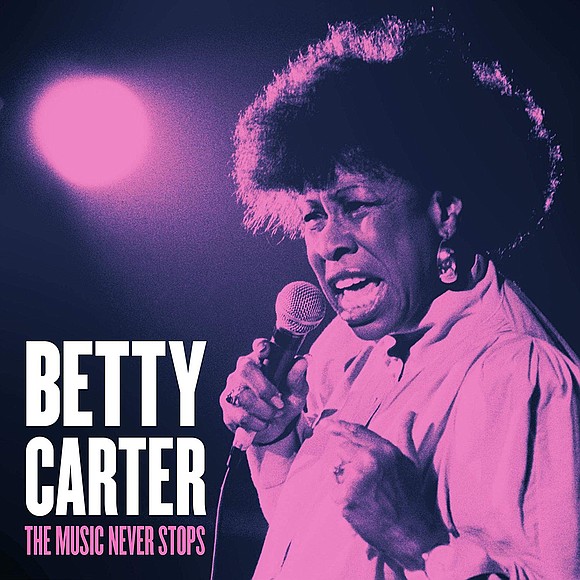 As the summer sun transforms to autumn leaves, Jazzmobile at Minton's Playhouse (206 West 118th Street) continues on Sept. 19 with Hammond B-3 organist Akiko Tsuruga and trusted swingers tenor saxophonist Myron Walden, guitarist Charles Sigler and drummer Aaron Kimmel. Anytime there is a B-3 organ in the house you can be sure the house is about to be lit with soul funky blues.
Akiko has 10 albums as a leader to her credit. Her debut album in the U.S., Sweet and Funky was selected as a "Best album of 2007" in DOWNBEAT Magazine.
Tsuruga is a lady that brings smoke to the B-3 having climbed the musical ladder beginning in Harlem under the mentorship of the hard B-3 swinger Seleno Clarke during his weekly Sunday night jam sessions at the American Legion Post 398.
In early years she began sitting in, playing gigs, and eventually recording with jazz greats such as Frank Wess, Jimmy Cobb and Grady Tate. However, Tsuruga considers organ master Dr. Lonnie Smith her greatest influence: he became an important mentor and proved to have the greatest impact on her musical development and career. It was his relationship as a friend and member of Lou Donaldson's band that led to her joining the quartet following his departure in 2006. Tsuruga is a young B-3 organist, who plays with the veracity of an oncoming hurricane.
The set hits from 7-10 p.m., no cover.
The vocalist Betty Carter aka "Bebop Betty" possessed a complex vocal talent that exhibited her imaginative interpretation of lyrics and melodies. Her improvisational technique and scatting roller coaster became her unique trademark.
On Sept. 20, the borough of Brooklyn (where she lived and died) will honor the pianist with the Betty Carter Park, naming and ribbon cutting ceremony on St. Felix Street (between Fulton Street & Lafayette Avenue).
In the world of scatting there were only two ladies—Carter and Ella Fitzgerald—no one has yet to come near. In 1997, the then native of Flint, Michigan was presented the National Medal of Arts by President Bill Clinton. The following year she died on Sept. 26, 1998, at the age of 69.
Like musicians Art Blakey and Miles Davis, Carter's band served as a boot camp for young accompanists. "I learned a lot from these young players, because they're raw and they come up with things that I would never think about doing," Carter stated during an interview. Some outstanding musicians from Carter's camp include; John Hicks, Curtis Lundy, Mulgrew Miller, Cyrus Chestnut, Stephen Scott, Marc Cary and Danny Mixon.
To RSVP, email BKSPECIALEVENTS@PARKS.ORG or call 718-965-6991.
Sept. 21 is the blastoff for Sista's Place (456 Nostrand Avenue, at the corner of Jefferson Avenue in Brooklyn) VSOP season with Charles Tolliver's All-Stars 50th Celebration. Featuring trumpeter, composer, arranger and big band leader Charles Tolliver, a glowing gem, who despite his genius talent lingers far below the radar. He will be supported by the alto saxophonist Gary Bartz, who plays from avant garde to soulful straight-ahead ballads and uptempo tunes prompting finger-snapping and a feeling to rock your socks; the great innovative drummer from the schools of Miles Davis and Chick Corea Return To Forever; one of the great jazz bassist's Buster Williams; and the pianist Keith Brown has a keen sense of melody and a groove to keep you in the moment.