Akiko, Betty Carter, Sista's, Theo Croker
Ron Scott | 9/19/2019, 2:50 p.m.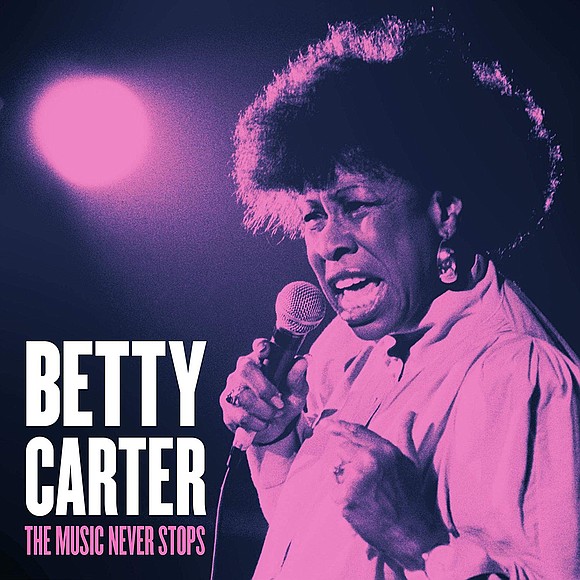 Also celebrating Special Reissue of Tolliver's "1968 RIGHT NOW…and THEN." His first album as bandleader & original All-Stars on STRATA-EAST. Available for purchase at the event!
Tickets are $75 for each set 9 p.m. and 10:30 p.m. For more information, call 718-398-1766 or visit website sistasplace.org. All tickets purchased in advance ONLY.
At Dizzy's (60th Street and Broadway) it's Monday Nights with WBGO on Sept. 23 Theo Croker Big Brother Big Band swings with special guest vocalist Jazzmeia Horn.
My first time seeing the trumpeter, composer, arranger and vocalist Croker was at the now defunct legendary Lenox Lounge where he was playing with bassist Bill Lee (father of Spike Lee). He was just a teenager down from Oberlin College Conservatory where he later graduated. Already at that age one could see his potential, his tone was already shining and his solos were invigorating. Today he emerges as one of the exciting improvising trumpeters on the scene in a sea of very competent musical comrades.
He has broadened his concept of jazz to encompass other genres such as salsa, fusion-rock, R&B, hip-hop and blues. On his album "Afro Physicist" (DDB Records 2014) he offers a canvas featuring Roy Hargrove on a groove "Roy Allan" followed by a redressed version of "Moddy's Mood for Love" with the steamy voice of Dee Dee Bridgewater and soft trumpet melodies.
On his latest March 2019 album "Star People Nation" (DDB Records) Croker states in an article from Earmilk, "How we swing our quarter note is the basis of all Black music. It's the beat, and this song was made to reflect the power in that swing."
Be assured the grandson of legendary trumpeter Doc Cheatham will take all witnesses on a captivating musical journey and his guest vocalist Jazzmeia Horn will only add to the vivid voyage. She has just released her second album "Love & Liberation" (Concord Jazz) that is blues tinged with varied timbres. Her storytelling captures her magical moments of spontaneous creativity. The collaboration with Croker and Horn should be quite an enjoyable excursion.
Two sets at 7:30 p.m. and 9:30 p.m. for more information visit the website jazz.org.