Council Member Daneek Miller and electeds host community meeting for seniors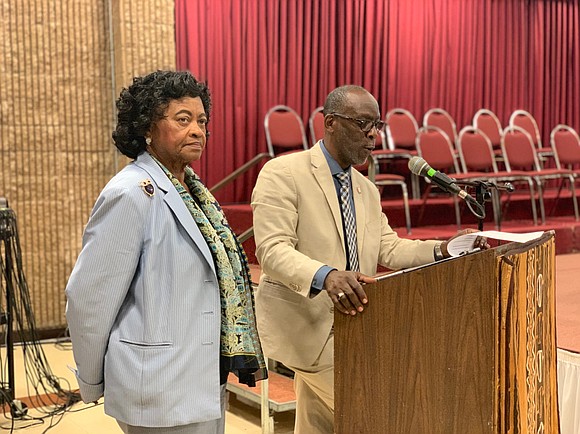 Councilman Daneek Miller hosted the event with Assemblywoman Vivian Cook. Senator Leroy Comrie and Councilman Donovan Richards were in attendance as well. Selected speakers spoke in a panel format on issues ranging from estate planning and guardianship, real estate, geriatric care, cybersecurity and identity theft, funeral pre-planning, and finances. Representatives from the Department of Finance, New York State Comptroller's Office, Attorney General's Office, and Safe Horizons were on site and provided resources to the seniors as well.
At the podium we had Councilman Miller, Councilman Richards, Senator Comrie, and Assemblywoman Cook pictured to the left of the Councilman at the podium.
The seated panelists included Vivia Joseph, Esq., Fearonce (Ron) La Lande, Esq., Yvonne Murphy, MA, MSW, Lawrence Montle, Esq., Andrea Ogle, Esq., Nancy Shea, Kristen Dubowski, and a representative from Roy L. Gilmore's Funeral Home.
At the back of the auditorium, there were tables with representatives from the Department of Finance (Marcel Dixon), New York State Comptroller, and the Attorney General's Office.