Horoscopes with Ashley's Aquarian Age, September 19 - September 25
Ashley Brockington | 9/19/2019, 3:01 p.m.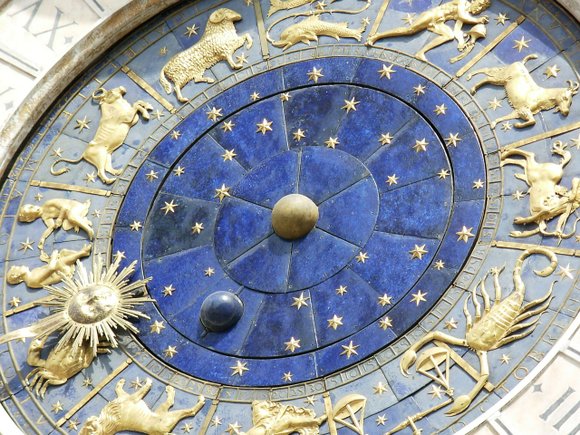 By far the most exciting astrological event this week is Saturn stationing direct. Or, the change of the direction of Saturn. He, who used to be moving backward (at least it looked that way from down here on Earth) is now moving forward. The very serious and pragmatic ruler of Time turned his gaze away from us, giving us a chance to contemplate Saturn's themes in our lives without the judgemental gaze of parental disappointment. For the past four and a half months we've been allowed to examine how Saturn is showing up in our lives, pushing us to be better, smarter. Saturn is our mentor who over time gives us the skills to become masters of our own lives. Wherever in our lives Saturn is moving, be sure we are leveling up slash putting on our grown folk's panties slash getting ready for that next phase of our lives. Whether you are building a business or planning for retirement, if you're off base, Saturn will let you know. Saturn is old school. Like, "Go get me a switch" old school. You Go'on Learn Today!!
Aries: Is this really the job for you? Don't overthink it. You don't need to because you feel it on an instinctive level. If the job or career that you are currently cultivating is not aligned with your greater purpose, then, ouch. Saturn will pinch you. The boss will be unbearable. You will feel low energy. Good news! Now you know what you don't want and you can make a change. Mars, the get it done planet, supports your daily life with energy and attention to detail. Hatch a plan, and execute.
Taurus: Saturn is concerned with your ideals and your belief systems. You may have experienced slow-downs this summer in the area of travel. Maybe flights got cancelled or schedules snafu'd. Perhaps you suffered a crisis of faith. You feel sick to your stomach because you've read one too many news articles. It's time to stop regurgitating the opinions of others and put into practice your own beliefs. Your sense of self is sturdy and stable. Declare who are and which codes you live by. Stand on what you believe in.
Gemini: Pay attention to your finances. The planet of hard knocks is moving through the area of your chart where money is shared with others. Your investments may have taken a hit or slowed in growth this summer. Don't have a portfolio? Maybe it's time to get a financial advisor. A new and mature approach to money is the name of the game. This is a great time to investigate your deeper beliefs around money. Who gets to have it? Who works hard for it and who gets the silver spoon? How are you beliefs getting in the way of your prosperity?
Cancer: You may have had to say goodbye to an important relationship or two over the summer. You may feel like a motherless child. But, eventually you learn/remember how to take care of yourself. It's nice when other folks take care of us, but essentially, we need the skills to make our own beds and clean our own toilets. Saturn is turning direct in your relationship house. You may attract some grounded-ass grown-ups soon. Who are your most powerful friends and what can you learn from them?