Horoscopes with Ashley's Aquarian Age, September 19 - September 25
Ashley Brockington | 9/19/2019, 3:01 p.m.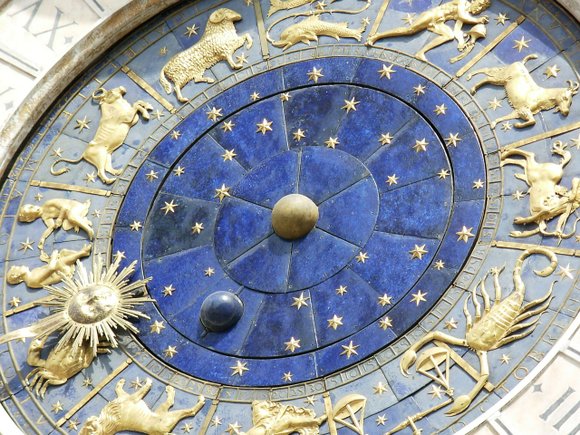 Leo: Saturn is cleaning up your everyday life. He's getting your to eat and exercise regularly (by giving you indigestion). He's giving you more responsibility at work. Be careful not to say yes to everything. Getting overwhelmed is a thing here. And when your body is overwhelmed, it gets sick. Or at least you feel sick or think you may be getting sick. Stay focused, Leo. Focus on your wellness. The 2L of water and no refined sugar of it all. Contemplate health, and generally clean up your life.

Virgo: You may be feeling artistically blocked. Creatively blocked. Even so, Virgo, you probably feel very concerned with what you are putting out into the world. What are you making? Who are you inspiring? Maya Angelou reminded us that it's important to exercise our skills even if we're not feeling inspired. Practice anyway, so you're ready when inspiration hits. Mars in your first house helps you stay clear of the writers' block blues. And also provides energy to create despite Saturn's heaviness.
Libra: Turn your attention towards your family. There may be tension here due to unprocessed family stories. You may feel drawn to revisit the homelands, the ancestral places or simply the house where you grew up. Stay attuned to what's going on underneath the same old arguments. Whose needs aren't getting met? What is the dynamic showing you about you? We all have our version of Daddy/Mommy issues. It's time to transform through the dynamics. Therapy, anyone?
Scorpio: Saturn turns direct in your third house freeing up your communications and telling you to get serious about who you spend time exchanging ideas with. Notice the people around you. Who do you admire? Who is embodying their hustle in a way that you'd like to embody yours? We are each the culmination of the five people that we spend the most time with. So, choose intentionally.

Sagittarius: Your earthy second house is getting an upgrade meaning you need to be thinking about real estate. Your net worth is about to improve. How do you make that money, Sag? You, like a fine wine, are getting better with age. Consider how much you charge for your services. It very well may be time for a price increase. Take yourself and your services seriously. In a capitalist society, folks equate expense with quality. It's time to step into your worth.
Capricorn: Saturn on the ascendant can make for a very stern figure. So and So is so serious. That's you, Capricorn. You're So and So. And you're serious because you've got empires to build. Saturn has you feeling sure-footed and single-minded. Whatever you turn your mind towards has already been deemed successful. Think about expanding your empire overseas. Give your web presence a facelift. How you appear to folks far away matters. In a word, branding!
Aquarius: What does Saturn do for us when it moves through our most personal and vulnerable house? Well, it dredges stuff up. Stuff you don't want to talk about. Stuff you don't want to remember. It also very possibly brings something to an end. But don't worry. Everything in this area (in all the areas actually) is for your unfolding. If it hurts a little, that's just spiritual muscles getting built.

Pisces: Your social landscape has been in major flux. You may have even been tempted to feel sorry for yourself a little. Loneliness eventually transforms into solitude. Sometimes, you need profound quiet in order to hear the still, small voice inside of you that connects you to something vast. Something transcendent. Something eternal. And that something always knows what to do.