Thanking the Rev. Wendell Foster
9/19/2019, 5:39 p.m.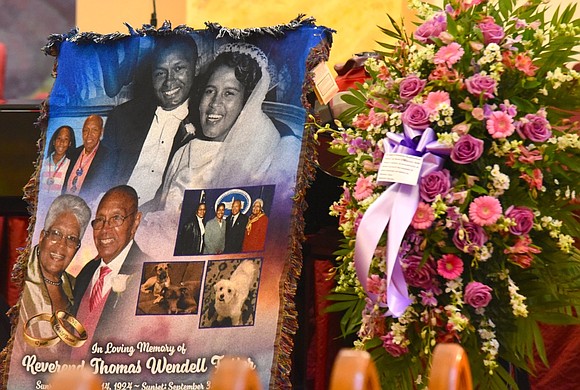 At Walker Memorial Baptist Church on Sept. 14, 2019, New Yorkers fondly remembered the Rev. Wendell Foster, who passed away at the age of 95. The Bronx borough's first Black citywide elected official (he was elected to the City Council in 1977) was known for his Civil Rights Movement politics. Foster was honored by other public civil servants such as his daughter Helen Foster, Council Member Vanessa Gibson, Assemblywoman Inez Dickens, Bronx Borough President Ruben Diaz Jr., State Assembly Speaker Carl Heastie and Assemblyman Michael Blake.
While he spent a good portion of his life representing New York's City Council 16th District (Morrisania, Highbridge, Claremont and Concourse) from 1978 to 2001, Foster was an Alabama native born in 1924, relocating to New York when he was just 13 years old. He went on to become an ordained minister. He is survived by Helen, his wife of almost 63 years, his daughters Helen and Rebekah, and two grandchildren. He was interred at Woodlawn Cemetery in the Bronx.