URBAN AGENDA: While Trump Panders to HBCUs, New York Acts to Protect Student Borrowers
9/19/2019, 9:54 a.m.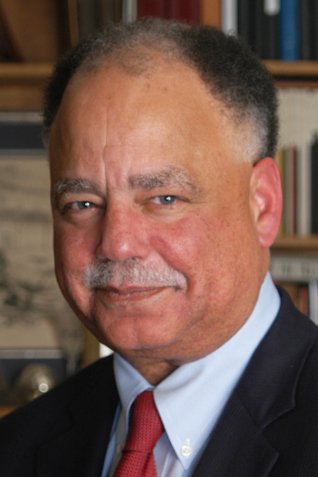 President Donald Trump went to the annual convention of historically black colleges and universities (HBCU) in Houston last week to evoke America First, the nationalist sentiment that won him overwhelming support among white conservatives.
It was shameful to see Trump extol the virtues of HBCUs as cover for the virulent racism at the center of his presidency. "You've made all of America very proud of you and the job you've done." said Trump in a verbal pat on the heads of HBCU presidents, who need a working relationship with this president if they hope to receive financial support for their institutions. In many ways, they're attempting to extract what they can from the devil despite the real damage his administration is doing to student borrowers of all colors.
Trump's standing with black voters explains his HBCU visit: A new CNN/SSRS poll showed the president's job approval rating among African Americans is at nine percent. This is a dismal result for someone hoping to get their vote in the next election.
What Trump failed to mention at the convention: the nation's 102 HBCUs are ground zero for the student-debt crisis, which has been made worse in recent years by his administration's practices, including demolition of the Consumer Financial Protection Bureau. The Trump administration has also weakened enforcement actions against predatory lenders and oversight of loan servicers. A February report by the U.S. Department of Education's own inspector general found that the agency's Office of Federal Student Aid failed to establish policies and procedures to properly review loan servicers' activities, exposing consumers to practices that cost them money – practices such as providing inaccurate information concerning forbearances, deferments, income-driven repayments and interest rates – which caused borrowers to make decisions that hurt them.

HBCUs, which helped lift generations of African-Americans to economic security, produce graduates with disproportionately high federal student loan balances compared with their peers at other schools, according to the Wall Street Journal. They are less likely to repay those loans than they were a decade ago, the resulting debt making it difficult for them to start a family, buy a car or purchase a home.
Here in New York, student loan debt is a $90 billion crisis with 2.4 million student loan borrowers having an average debt burden of more than $30,000. More than 12 percent of the state's student loan borrowers are in delinquency. In New York City alone, about 15 percent of adults have student loans, according to a 2017 report from the Federal Reserve Bank of New York.
New York State lawmakers took steps this year to hold loan servicers accountable by passing legislation regulating and licensing loan servicers operating in the state. To complement these regulatory measures, my group, the Community Service Society, is working with state lawmakers to establish the Education Debt Consumer Assistance Program (EDCAP), a free, statewide consumer assistance program aimed at helping distressed student borrowers navigate the student loan system, learn about repayment options, and get one-on-one assistance tailored to their specific student debt problems. EDCAP will provide "on the ground," independent and unbiased help to consumers who need guidance and resources to fight back against deceptive loan practices and protect their financial health.