Community Calendar September 26 - October 2
9/26/2019, 7:42 p.m.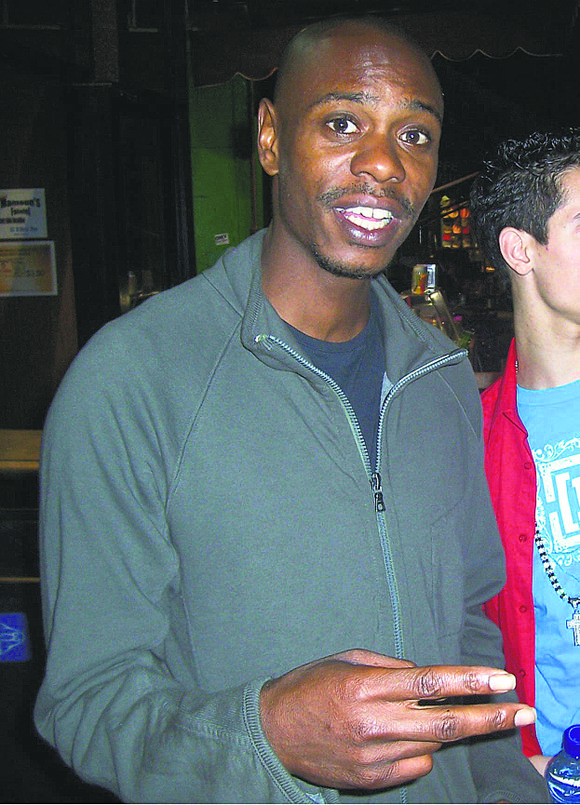 Greetings! Earth, Wind & Fire were honored by the L.A. City Council with their own day, Sept 21, based on their hit song, "September." Band members, fans and city employees celebrated with food and music. In addition, Earth, Wind & Fire made a little history on Thursday, July 18, becoming the first R&B group to receive the Kennedy Center Honors. They'll be just the fourth music group overall to receive this acknowledgement, following three rock groups: The Who, Led Zeppelin and the Eagles .The Kennedy Center Honors tend to go to individuals or lead singers and writers, rather than the groups themselves. The leader of EWF was the late Maurice White.

THEATER
"For Colored Girls Who Have Committed Suicide When The Rainbow Is Enuf" Ntozake Shange's groundbreaking work in American theater returns to the Public Theater for the first time since its 1976 pre-Broadway smash run. The late legendary playwright/poet Ntozake Shange tells the brilliant stories of seven women of color using poetry, song, and movement. With unflinching honesty and humor, each woman voices her survival story in a world shaped by sexism and racism. Directed by Leah C Gardener, choreographed by Camille A Brown. Running Oct. 8 through Nov. 17. Public Theater, 425 Lafayette St (at Astor Place), Manhattan. For more information, call 212-967-7555 or visit www.publictheater.org

"Porgy & Bess," one of America's favorite operas, returns to the Met for the first time in nearly 30 years. James Robinson's stylish production premiered in London in 2018. It transports audiences to Catfish Row on the Charleston waterfront, with the vibrant music, dancing, emotion, and heartbreak of its inhabitants. David Robertson conducts a dynamic cast, featuring the sympathetic duo of Eric Owens and Angel Blue in the title roles and an all-star ensemble that includes Golda Schultz, Latonia Moore, Denyce Graves, Frederick Ballentine, Alfred Walker and Ryan Speedo Green. Metropolitan Opera at Lincoln Center. For more information, visit www.metopera.org/season/tickets/
"Ain't Too Proud" celebrates The Temptations' extraordinary journey from the streets of Detroit to the Rock & Roll Hall of Fame. Written by three-time Obie Award winner Dominique Morisseau. The Imperial Theatre, 249 West 45th Street, Manhattan. For information, call 844-379-0370 or visit: www.secureboxoffice.com
"Hadestown—Where a Song Can Change Your Fate" from the pen of Anaïs Mitchell, winner 8 Tony Awards, Tony winner Andre De Shields, Walter Kerr Theatre, 219 West 48th St., Manhattan. For more information, visit: walterkerrtheatre.com

"The Lion King." Minskoff Theatre, 200 W.45th St., Manhattan. For ticket information, visit: minskofftheatre.box-officetickets.com.
"Kinky Boots the Musical." Al Hirschfield Theatre, 302 W. 45th St., Manhattan. For ticket information, visit: www.kinkybootsthemsuical.com
"To Kill A Mockingbird" the classic Pulitzer book by Harper Lee, which became a classic movie, now onstage at the Shubert Theatre, 225 West 44th St, NYC. For ticket information, visit: Ticketmaster.com
MUSIC
The 2019 season of Capitol One City Parks Foundation "Summer Stage" featuring free and benefit performances from 200 local and global artists in Central Park and 17 neighborhood parks across NYC. Free. For final schedule-location information, visit: cityparksfoundation.org/calendar/
Jazzmobile's 55th anniversary! The annual free summer mobile concert series is in the parks and streets, in all 5 boroughs! Free. For more info, visit: www.jazzmobile.org