Miles Davis' nephew talks legacy, 'Birth of the Cool'
JORDANNAH ELIZABETH | 9/26/2019, 1:58 p.m.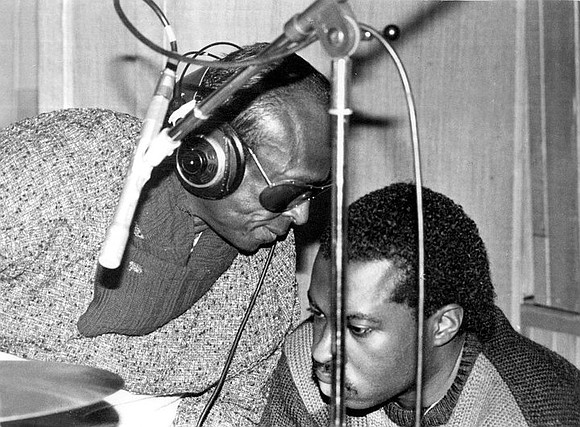 Vince Wilburn Jr., the nephew of the late, great Miles Davis, is celebrating the release of the new Miles Davis documentary, "Birth of the Cool." Wilburn, along with Davis' son Erin Davis and daughter Cheryl Davis, oversees the estate, making the decisions of how Davis' legacy will continue and be personified.
Not only does Wilburn oversee his uncle's estate but he also toured with Miles Davis as his drummer. He toured and recorded with Davis on many legendary recordings from 1984 through 1987, including the Grammy Award winning album "AURA," which he co-produced, "Decoy," which he also co-produced, "You're Under Arrest," and the 2008 Grammy nominated "Miles from India," which hit No. 8 on the Billboard jazz charts.
We spoke with Wilburn about the new documentary "Birth of the Cool," being with Miles through the ups and downs, and new music that is emerging.
AmNews: You've toured and recorded extensively with your uncle, Miles Davis, so you know him very well. What sets "Birth of the Cool" apart from the others?
Wilburn: For me, this documentary is the definitive documentary of my uncle. I think Stanley Nelson is a creative genius. We met with him, 10 or 15 years ago, but we couldn't get [the documentary] going because of our schedules. After "Miles Ahead" [was released] he came back around three years ago and met with the family. It was the right time.
You know when you meet somebody you just know? We knew it was [the right time] to do it. Stanley said, "Listen, I'm not going to sugarcoat or hide anything. It's going to be the real Miles Davis." We were like, "Okay." After we signed the contract, we didn't see anything until he finished. That's the remarkable thing about Stanley. He would let me sit in on the interviews; we didn't see anything until the night before we went to Sundance. When I saw it, I cried like a baby. It was moving.
AmNews: What did you want the documentary to get across to its viewers?
Wilburn: I just wanted people to know what Uncle Miles sacrificed to be Miles Davis. I was around during the dark and the bright periods, but it was always the music first. He changed the course of music four or five times.
AmNews: What did he sacrifice?
Wilburn: Time with his kids. The abuse of his wives and drugs. I'd like the public to know he always came out with a bright light.
AmNews: Were there things that he had done that you had to work personally to forgive?
Wilburn: No. You know, when you have a superhero or someone you look up to who is going through things you don't understand as a kid, I didn't understand the drugs. I was too small to know about the abuse [towards] women. I heard about it and I read about it, but I didn't live by those things and I didn't want to see him go through it.
I also experienced the highs of playing in front of 75,000 people, so when I think about Uncle Miles, I think about bright times, the great times. The times of me playing drums all over the world and being in the studio with him. That outshines everything.