Miles Davis' nephew talks legacy, 'Birth of the Cool'
JORDANNAH ELIZABETH | 9/26/2019, 1:58 p.m.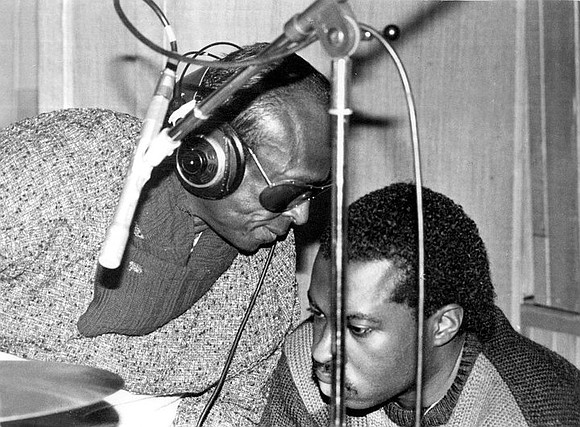 AmNews: What is it like to have the responsibility to be running Miles Davis' estate along with your cousins, Erin and Cheryl Davis? Is it a heavy task to manage his estate and affairs?
Wilburn: No, we have a great team. We have a great publicist, we have great lawyers, we have a great team of accountants. And we all have our personal lives. We all come together organically and collectively to keep the brand going. It's like family. The entire team is like family. We don't fuss and fight. Erin and I are musicians, so that helps, and Cheryl is an educator. I have my band and people I produce and Erin is a great dad. It's no pressure at all.
AmNews: Is there any new music coming out?
Wilburn: Yeah, the Miles Electric Band has a single on the soundtrack of "Birth of the Cool" called "Hail to the Real Chief," with Marcus Miller and original trumpet by Miles. Lenny White and I are producing it. "Hail to the Real Chief"—that's Uncle Miles' nickname, "Chief." So, instead of this president we have in office, it's hail to the real chief. We also have a record coming out this fall.
"Rubberband Sessions" was just released on album on Sept. 6. That's music from the '80s that we revamped to bring it up to date. It's number 1 on the Billboard jazz charts. Uncle Miles started this series of recordings in 1985 and we toured with it, but they stopped in the middle of production and started recorded "Tutu" with Marcus [Miller]. Since it was Uncle Miles' debut album for Warner Brothers, I guess he thought "Tutu" was more appropriate.
Three years ago we listened to the sessions and thought it was time to put them out. I called the original producers, Randy Hall and Zane Giles, and we all have recording studios in our homes. We started revamping certain things. So, that's out and is streaming and is on Itunes.