Appeal to landlords continues as April starts and rent is due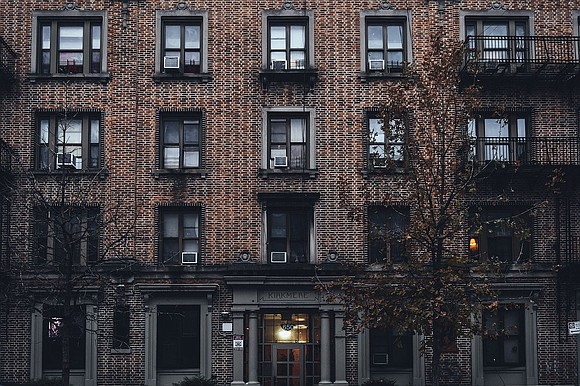 As the coronavirus (COVID-19) outbreak continues, rent for millions of New Yorkers is due this week. However, due to mass job losses, some renters are coming up empty-handed.
About 65% of New Yorkers rent their homes in the city and tenants, advocates and politicians want to freeze rental payments as thousands throughout the city don't have the money to pay. Even with the upcoming stimulus checks coming from the federal government, many say it isn't enough.
This week, Gov. Andrew Cuomo said he's leaving it in the hands of individual landlords to make the decision on whether or not their tenants will pay rent for April. He said that halting evictions across the state for the next 90 days is enough.
"We have said that no one can get evicted for non-payment of rent and that, to me, is the fundamental answer," Cuomo said. "That solves all of the above. No evictions for non-payment of rent and then we'll see where we are."
This week, Mayor Bill de Blasio called for a rent freeze for 2.3 million tenants in nearly 1 million rent-stabilized units across the city amid the COVID-19 epidemic.
The city is working with the state to suspend the Rent Guidelines Board process for the upcoming year, which will mean that regulated rents will be maintained at this year's level.
"We are in the midst of a crisis only comparable to the Great Depression," said de Blasio. "The people of our city are struggling and a rent freeze is the lifeline so many will need this year to stay above water."
A chorus of people speaking on behalf of tenants say that's not enough. Two pieces of legislation hope to give relief to those who will have a hard time paying rent.
Senate Bill S8125A would suspend rent for 90 days for those who have lost income due to the COVID-19 crisis, including both residential and commercial tenants. Senate Bill S8140 would establish a COVID-19 emergency rental assistance program.
"If you have lost your job through no fault of your own, how can you be expected to pay rent? If you're a commercial tenant that's been legally ordered to close, where does the rent money come from," said Brooklyn State Sen. Zelnor Myrie who is co-sponsoring the bills. "And if you're a small property owner whose livelihood depends on that rent, how can you be expected [to] make a mortgage payment? They all need relief now, and this bill, along with relief on property tax and utility bills, is urgently needed."
A coalition of nearly 25 organizations––including Citizen Action of New York, New York Communities for Change and VOCAL-NY––have started an online petition to suspend rent and mortgage payments. They are calling on Cuomo and U.S. Senators Chuck Schumer, Kirsten Gillibrand and the NYS congressional delegation to halt rent payments
With a goal of getting over 100,000 signatures, as of Tuesday, March 31, the online petition had over 80,000 signatures.
"Housing is healthcare. An eviction moratorium is the first step, but right now it's critical that every New Yorker is safely housed, especially those who are currently without homes or most in danger of losing their homes due to loss of income," the organizations said in a joint statement. "We are calling on Gov. Cuomo and state legislative leaders to implement an immediate suspension of rent, mortgage, and utility payments, a full moratorium on evictions/foreclosures––for renters and homeowners, and investment in safe, affordable housing for every New Yorker."