Caribbean under severe pressure from virus; lockdowns increase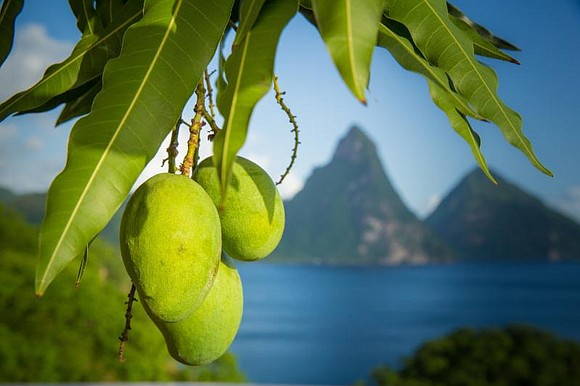 Several Caribbean Community governments moved this week to lock down countries or severely restrict free movement as the region battles to contain the march of the deadly coronavirus, in particular the feared community spread.
Administrations in Bermuda, The Bahamas, Barbados, Trinidad, Suriname, St. Lucia, Dominica, Antigua and those in associated states like Curacao, among others, either imposed total lockdowns of towns and cities or ordered overnight curfews to minimize large groups of people mingling in public spaces.
In some places like Trinidad, authorities warned of stiff fines for breaching lockdown protocols. Trinidad is among those nations that have imposed the stiffest of measures including a total lockdown of air and seaports and coastal borders. Nationals stranded in foreign countries, even as near as neighboring Barbados, have been refused the chance to return home even if they pay for the charter flights. This is so because nearly half of the 80 cases so far came from a group of locals who were allowed to disembark from a cruise ship two weeks ago. More than 40 tested positive.
In Antigua, Prime Minister Gaston Browne not only declared a state of emergency but also ordered a mandatory curfew as of the weekend.
"We are now moving from COVID mitigation to COVID suppression," he said, as police prepared to slap curfew-breaking charges against a local pastor who organized services on Sunday despite the lockdown. Police broke up the service, but not before meeting stiff opposition from parishioners. "More drastic action must be taken to contain the virus. We recognize that despite our best efforts to ensure social responsibility, especially with social distancing, that those efforts have not worked very well," he said in a national address.
Back in Trinidad, the crisis hit home close and personally to Prime Minister Keith Rowley, as he announced the death of his elder brother in sister isle Tobago. Like Trinidad, Antigua is also imposing stiff fines and six months in jail for curfew violators.
In nearby St. Lucia, Prime Minister Allen Chastenet said he was cancelling liquor licenses to curb curfew breaking and limited restaurants to take-out only. "The police will be boosting their staff and lowering their levels of tolerance," he said.
As finance and economy ministers bite their fingers about certain recession, some governments have turned to the World Bank and the Inter-American Development Bank (IDB) for soft loans or concession financing to ride out the current storm.
This is so because cruise ships are no longer calling at ports, the major airlines are suspending flights, passenger movements are almost down to zero and those countries like Guyana, Suriname and Trinidad, which depend on oil and gas exports, are feeling the pinch of drastically suppressed demand from big buyers and lower prices.
In the case of Guyana, which only became and oil exporter in December, officials were banking on the country's first $300 million in sales for 2020, but with prices hovering around $20 per barrel, total revenues are going to be way down, officials said.
"A recent exploration of economic scenarios gives some indication of the extent to which the reduction in tourist arrivals could impact the gross domestic product of Caribbean countries. The worst scenario: a 75% reduction in tourism arrivals over the last 3 quarters of the year could reduce GDP by between 11% and 26% in the case of The Bahamas, with similar numbers for Barbados and Jamaica. Governments need urgent financial support," said the Guyana-based bloc secretariat.
Testing for many of the regional member states is done at the Trinidad-based Caribbean Public Health Agency (Carpha) as countries are only now acquiring the capacity to cope with a pandemic of this nature.