Knowyournumb3rs: Rebirth of a New Nation April 2 - April 8
Kya French | 4/2/2020, midnight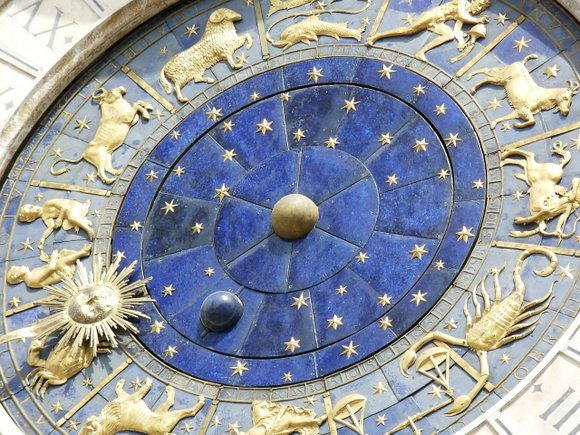 During this stay-at-home quarantine, how are you making use of your time and talent? Now is the time to organize the closet, which will put you in the mood to rearrange the entire house. A different setting in the home is what's needed. Spring cleaning is fun, so out with winter and in with spring. Be sure to include the children and get them to pitch in. Before the full moon in Libra on April 7, you can expect coronavirus cases to increase as they did just before the full moon in Virgo on March 9. Don't be alarmed—it will get better. Everything has its cycle. Let Mother Earth kindly do her part. Best to stay out of nature's way now and work on YOU.
Website: Kyafrench.com Appointments: 866-331-5088
Capricorn: If your body is sending signals to rest…please REST! It's for your safety. Be sure to exercise. Drink plenty of water. You may be awakened by dreams that seem awkward yet pleasantly surprising at the moment. Keep a journal beside your bed at night to document your dreams. Perhaps an ancestor/ loved one is communicating with you. Stay consistent with plans, ideas, or projects. In the end, you'll be greatly rewarded. You have to start somewhere and now it is a perfect time. If by chance you have to see a doctor be sure to get a second and third opinion. Trust your gut. Ask questions.
Aquarius: Some of the best creative and complex ideas may come from conversations in ways least expected. The question is, what are you going to do with them? Come up with a short-term goal that'll end up with long-term rewards. That's the kind of week you're passing through now. But first, you must endure and be patient and most of all be persistent. The results will be you coming out on top before you know it, smelling like springtime. Move in stealth: no one needs to know exactly what you're cooking until it's ready to be served. Before the week is over you can expect some kind of third-party financial help or assistance.
Pisces: You're such a people person and, it seems, very popular this week, Pisces. That's because there are positive and constructive aspects hovering in your chart at the moment. It suggests a dynamic change in the way you converse. You're more interesting now, keeping the flow going by engaging back and forth. Remain truthful. Keep learning since you always have something to say and do. Commit to pursuing your dreams. Don't let anyone or anything stop you. Things may appear to be moving slowly; however, things are still accelerating in the background.
Aries: Your goal this week, Aries, is to protect your health, spend wisely and be mindful while exercising. Cook on the back burners if you have children around, because some kids like to play in the kitchen. Get inspired! (Even if you have to be your own inspiration.) You can do it! Clean, organize, rearrange the home if needed since most of us are stuck inside. Cleaning is definitely on the agenda, as well as a deep transformation cycle for you. Don't let this energy pass by without resolving what's been lingering in the back of your mind. No communication is bad communication.