LIVE STREAMS, MUSICIANS TALK, ALBUM REVIEW
Ron Scott | 4/2/2020, midnight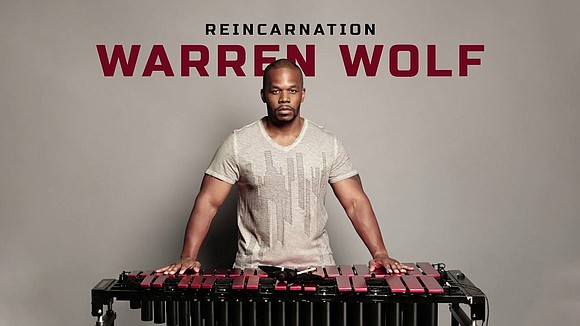 As we move forward in the eye of this COVID-19 pandemic that has crippled the world, we find ourselves constantly improvising on a daily basis to adapt to new moment-to-moment health rules that keep us homebound.
As we scurry to find alternative ways to be entertained, musicians are creating more definitive ways to entertain audiences. Since hanging out in jazz clubs is no longer an option, live streaming has become the new normal for seeing your favorite artists perform, now in the comfort of your own home with a glass of bourbon, wine, some guacamole, hummus or whatever you desire, all while maintaining your social-distancing obligation.
Over the coming weeks this column will present live streaming sources, brief conversations with musicians, and album reviews.
This past week, The Jazz Gallery started its first "Online Happy Hour Hangs" where viewers meet up with a TJG musician for a chat and some music. The Gallery will continue these online gatherings while they are unable to share music together in person. This is the new normal to support our musicians during these unprecedented times.
The cost is $15/free for members. These have been selling out and space is limited, so sign up asap! You will be sent a Zoom link ahead of the hang.
This week TJG will also begin its series "Live From The Jazz Gallery," which will feature posted videos and audio from past live shows. This week kicks off aptly with the Roy Hargrove Big Band. "Donate" buttons will appear with each post, which is another way to support each artist directly during this period of drastic loss of income.
In response to these improvising times, WBGO-FM jazz radio has created The Livestream Hub, Your Guide to Online Concerts Big and Small. It's a way to help musicians connect with audiences, through solo recitals from a Harlem apartment or broadcasts from an audience-less club.

Visit the website daily for live gigs at wbgo.org/livestreamhub.
Recently, vocalist Cecile McLorin Salvant began her living room concert series with pianist Sullivan Fortner, her frequent accompanist. Currently, the live session is on her Facebook page.
If you are an artist or venue representative and would like your upcoming event listed, visit wbgo.org and select the category marked "Livestream Hub."

Jazz on the Tube is also presenting a daily livestream. They will post their daily listings every day at noon (jazzonthetube.com).
These online live streams are important to both musicians and audiences. Like with any upcoming live jazz club performance, spread the word—and most importantly, contribute to the show and/or buy albums and other merchandise from their online sites. We are all in this together! These are extremely crucial times and musicians, whatever their genre, need our support. As Sly Stone said, "Stand! There is a cross for you to bear."
The trumpeter, composer, arranger and big band leader Charles Tolliver recently shared with me how the iconic saxophonist and composer Jackie McLean catapulted his fledgling career in the 1950s into the jazz stratosphere.
Jim Harrison, the jazz promoter/publisher impresario, actually connected Tolliver with his good friend McLean (who he had formed a fan club for earlier on). During a jam session in Brooklyn at the then popular Blue Coronet, Harrison and his wife Fannie were sitting in the audience. At the end of the set, Harrison told the young 21-year-old trumpeter how much he liked his playing and suggested he connect with McLean, who was looking for a trumpeter. McLean, after briefly meeting Tolliver, suggested a meeting at his apartment on the Lower East Side. "When I went to Jackie's apartment we played a few tunes and we even played a few of my tunes that he liked," said Tolliver. "Man, you have to realize I'm just 21 right out of Howard and I'm in Jackie McLean's place playing, just me and him, that was mind-boggling but I was trying to be very cool."