'Rona inspires 'Homeschool at Club Quarantine' party, and more creative flavor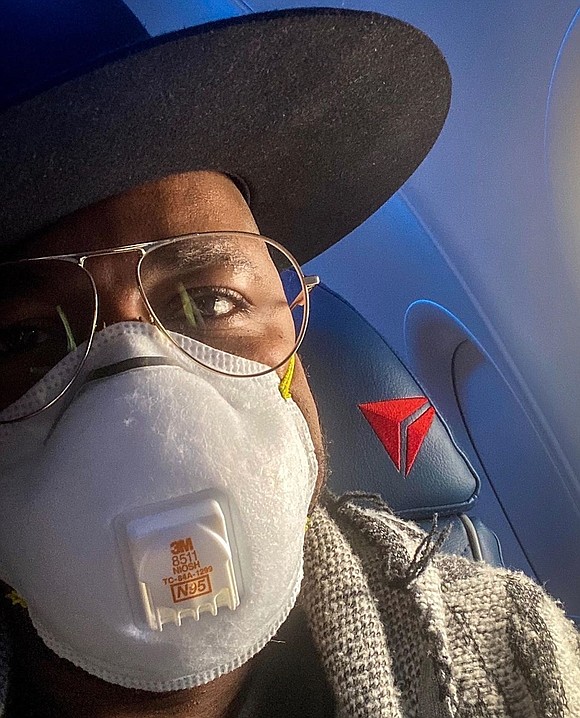 Coming in right under the gun of the crowd control limits imposed across venues throughout the nation was what could possibly be the last concert of this magnitude in the city for months, as the Blast Master KRS-One backed by DJ Kid Capri showed up and shut down Sony Hall in Times Square. Hakim Green, one half of the group Channel Live, who appeared for his verses on the classic collaboration between the entities called "Mad Izm," said of the night, "As NYC experiences the effects of the coronavirus lockdown Sony Hall was packed with THE REAL HIP HOP!!! You know how it go when BDP is on the set!!!"
As a precursor, Sadat X and DJ Alamo of the legendary collective Brand Nubian gave the capacity (yes CAPACITY, far exceeding 50 people) crowd its initial jolt before Capri took his solo bow on the wheels of steels, even taking a respite from his set to allow for DJ Scratch, of EPMD fame, to display his turntable wizardry. Little time passed before the "The Teacha" exerted more house rocking in the first 15 minutes of his show then roughly 70% of today's chart toppers can exhibit in an hour set. More importantly then the music was the overall message about the culture as it relates to the music given in a KRS show. "We speak like EMCEES, we speak like DJs. This might be the last time you see or hear this in a long time. A FREE emcee and a FREE DJ," was one of the jewels of the night. Here's hoping we take heed and we can preserve some of the integrity held by hip hop's past.

As the show at Sony Hall has closed a live performance chapter of physical communal hip hop, brethren from the original Boogie Down Productions crew may have ushered in the new way parties are conducted. Former emcee, now plying his trade as a DJ, D-Nice set the internet ablaze with his "Homeschool at Club Quarantine" party broadcast in real time on Instagram Live. Hundreds of thousands checked into the virtual spot to partake including some boldface names from all walks of life. Some of those cited were Oprah Winfrey, Jennifer Lopez, Lenny Kravitz, Diddy and even Democratic presidential hopefuls Bernie Sanders and Joe Biden. From this gig another set was planned, this one a collaborative effort with former First Lady of the United States Michelle Obama. D-Nice announced on Instagram that the next edition of "Club Quarantine" will be called "Couch Party: A Voter Registration Live Set" and will be a collaboration with When We All Vote, Mrs. Obama's voter registration initiative. The event took place Wednesday, March 25 starting at 6:30 p.m. ET.
According to his post on Twitter, D-Nice will "play a set while volunteers across the country text eligible voters to help them register to vote."
Per the organizers via a statement, "As the country's reality continues to change in the wake of the coronavirus's ongoing impact on individuals and communities, When We All Vote is committed to exploring innovative and safe ways to reach voters where they are—at home," the group said in a statement.
Over and out. We'll get through this. Until we do, enjoy the nightlife (while practicing social distancing of course).