Remembering the unforgettable Bill Withers
Herb Boyd | 4/3/2020, 10:50 a.m.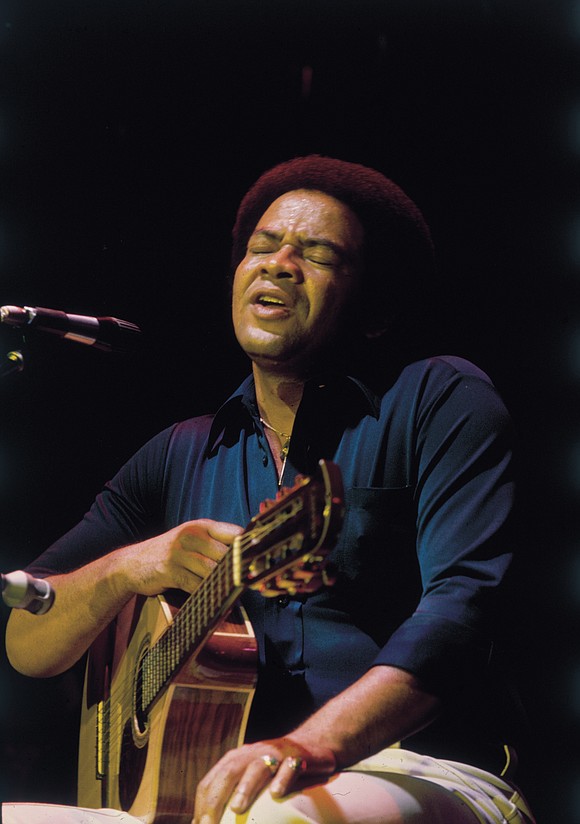 It was five years ago in October at Carnegie Hall that I last saw Bill Withers. Before he went on stage we chatted for a moment behind the curtains and then he left as my camera caught him strutting off to receive a thunderous ovation.
On this tribute to him, Withers didn't sing but offered a few words of praise for SAY (Stuttering Association for the Young). "They've raised $50,000," he announced to applause for his favorite charity and coming from one who used to stutter. "That's more than I made when I performed here."
No matter the thoughtful words, they were but a hint of his songs, and Withers, who died last Monday, March 30 in Los Angeles at 81 bequeathed the world with a corpus of memorable songs—"Lean On Me," "Ain't No Sunshine," "Just the Two of Us," "Use Me," "Grandma's Hands," and "Lovely Day," to mention but a few.
"He spoke honestly to people and connected them to each other," a family statement said. Withers, the statement continued, was "a solitary man with a heart driven to connect to the world."
And connect he did with such powerful impact and emotional feeling that his songs earned him a place of immortality as well as three Grammys. According to his son, Todd, his father had endured heart problems over the years. There was always a personable quality to his songs and performances making it easy for a listener to identify with his pleasant sense of empathy.
Leo Sacks, who oversaw Withers' re-release catalog for Sony Legacy Recordings, put it best when he said that Withers "was a mystical man….Like a Greek oracle. But he let the songs speak for themselves. He sang so conversationally and universally, like he was sitting next to you. His songs made every word count."
There was certainly a mystical kind of emergence he had on the music scene in the early '70s. Born July 4, 1938 in Slab Fork, W. Va., Withers was the son of a maid and a father who worked in the coal mines in the small town, a place he returned to after a short stay in Detroit, if the reports on Facebook are true. Rather than following his father's path to the mines, he joined the Navy at 17. He was trained there as an aircraft mechanic.
Legend has it that after attending a performance to hear Lou Rawls, he began teaching himself to play the guitar and subsequently the songwriting skills that brought international acclaim.
"He was such an incredible songwriter and storyteller," tweeted the musician John Legend. "I'm so glad he shared his gift with the world. Life wouldn't be the same without him."
Just the other day, while the pandemic imperils the world, his song "Lean On Me," has been repeated again and again by groups of volunteers who have gathered to defeat the virus. Though he officially retired from performing in 1985 his influence has not waned.
Again I recall his wit and insight from that tribute to him in 2015 at Carnegie Hall when he had some caustic words for Donald Trump. "If he had said what he said to Carly Fiorina about her face to Judge Judy…well, since there are children here I won't say what she might have said," he then paused. Equally memorable was the salute to the tribute's producers Michael Dorf and co-producer Shlomo Lipsetz. "Who would have thought a successful show could be produced by two men named Shlomo and Dorf?"
And who would have thought that a coal miner's son would one day leave a corpus of unforgettable songs, each one perfectly composed to capture a significant moment in our lives.