COVID-19: Renowned Doctor Says, 'Be Vigilant. Don't Be a Vector'
Stacy M. Brown, NNPA Newswire Senior Correspondent | 4/5/2020, 8:27 a.m.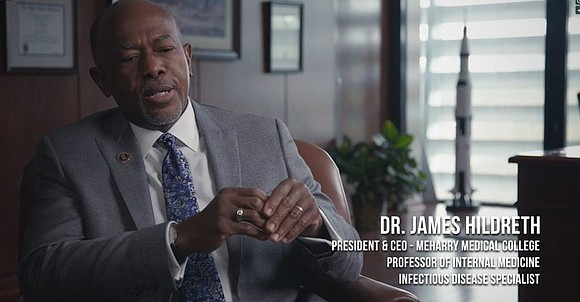 Dr. Hildreth noted that that already this century, there's been three pandemics – SARS, MERS, and COVID-19. He said that SARS and MERS occurred in 2002, and 2019, respectively, while COVID-19 entered the scene late in 2019.
"It's almost at a frequency that every nine to 10 years we have to deal with this. And then, as the population grows and we have to encroach on more and more habitat that we have not been a part of before, there is an expectation that we will have to deal with emerging infections that we have not had to deal with before," Dr. Hildreth said.
"Not all of them are necessarily going to become a global contagion, but some of them probably will."
Viruses are incomplete life forms with no ability to replicate on their own, so they must find a way to gain entry into the cells in our bodies, explained Dr. Hildreth.
Many viruses need hosts before they can get into humans, and those hosts are called vectors, he said.
"In 2002, the hosts were cats. Then for MERS, the host was camels," Dr. Hildreth stated. "So, efforts were made to eradicate the vectors. But what happens when the host is human? The difference with COVID-19 is that we are the vectors. It's able to jump from human to human. So, our challenge is to eradicate the vector. That's why we're asking you to don't become a vector of COVID-19. You don't become a vector by staying at home, practicing social distancing, and sanitizing surfaces often," he said.