COVID-19: The View Across Black America
Jon Jeter, The Minnesota Spokesman-Recorder | 4/7/2020, 8:17 a.m.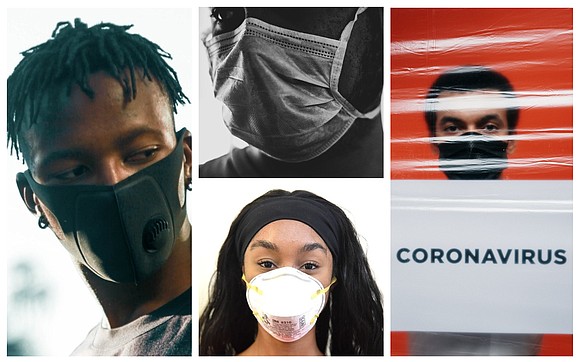 Similar to Hurricane Katrina 15 years ago, the global coronavirus pandemic is shining a light on America's racial fault lines. By whatever trope you choose to deploy—"last hired, first fired," "When White America catches a cold, Black America has the flu," or "Your Blues ain't like mine" — People of Color generally, and the 42 million descendants of chattel slaves, specifically, will experience this almost Biblical scourge in ways that are very different from Whites.
A nurse reports that White nurses began disappearing from her central New Jersey hospital around the first week of March, applying for vacation and leaves of absence just as the number of coronavirus cases in the U.S. was beginning to skyrocket.
As the hospital admitted more and more infected patients, they announced that all time-off requests would be denied, leaving mostly Black and Brown nurses to cope with the worst global health crisis in more than a century.
But that's not all. Running short of surgical masks and hand sanitizer, a nurse at the hospital recently was exposed to a patient infected with the coronavirus; her coworkers are on pins and needles, nervously awaiting her test results.
"While most facilities like the one I work at have turned away any new admissions, we're still taking admissions," wrote one nurse, a Latina with 15 years of experience. She surmised that hospital executives hope to profit from the growing caseload.
While Washington, D.C.'s Metrorail has been largely emptied of its professional class of passengers, reductions in the city's bus service have made it difficult for its darker and poorer customers—many of whom work in government jobs considered "essential" or the service sector and either do not have sick pay or cannot afford to take the day off—to practice social distancing on buses teeming with riders. Near the end of March, a Metrobus driver tested positive for the novel coronavirus.
"It's impossible to socially isolate in a sardine can," said Rohan Edmonson, 40, who lives in the D.C. suburb of Silver Spring and works on Embassy Row.
The buses in South Florida are considerably less crowded than usual, said one African American resident, Roger Williams. After revelers and spring breakers—mostly but not entirely White —posted photographs and videos last week of large gatherings on boats and beaches, Miami-Dade County Mayor Carlos Gimenez ordered the closure of all public beaches, parks, marinas, and recreational facilities.
The measures are beginning to take: Williams said he rode his bicycle on a typically bustling roadway near his suburban Miami home last week and only encountered one vehicle on the road, a scene that is redolent of post-hurricane Florida. The challenge, however, is that "a lot of very low-income Miamians live in motels, and many are now being asked to leave because of the shutdown," said Williams. This is "creating another crisis, since they will now add to the already striking numbers of homeless people on Miami's streets."
A Haitian-born American woman who works for a major healthcare provider agreed, saying that she has found that the pandemic is exacerbating problems such as homelessness and unemployment and health conditions such as diabetes. This is dramatically increasing anxiety levels for many in South Florida's African American and Afro-Caribbean communities.