Dine In with Take Out
Kysha Harris Food Editor, @SCHOPgirl | 4/9/2020, midnight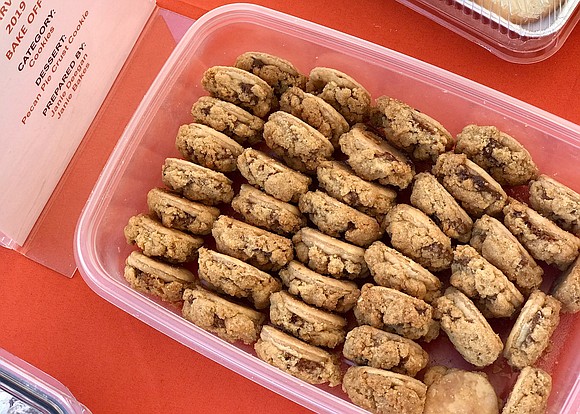 Are you asking yourself, "Where should I order/pick up food nowadays?" AmNewsFOOD will feature a handful of our favorites each week in our "Dine In with Take Out" series. Give these a go!
East Harlem
Mountainbird (www.ilovemountainbird.com, 607.358.6125)––menu changes and taking orders by phone only. Should it be available, my meal will be chicken liver mousse ($3), black truffle chicken wings ($8), crispy fish sandwich ($14) and that essential sticky toffee fig cake ($5) that you warm in the microwave for 45 seconds. It's everything.
West Harlem
Vinateria (www.vinaterianyc.com)––Even during a pandemic I need my black spaghetti ($23) but I might try one of their $15 pasta specials, definitely the bacalao croquettes ($8) and their FULL wine list is 20% off or beer and signature cocktails to go.
North Harlem
The Grange (www.thegrangebarnyc.com, 212.491.1635) ––This is one place I have been remiss in visiting more. Looking at their abbreviated menu, the spicy roasted cauliflower steak ($19) with harvest vegetable mash, sautéed kale, balsamic beets and crispy chickpeas is calling my name along with a couple of their signature cocktails ($9) bottled up like a good ol' Harlem nutcracker.
Harlem online
Janie's Life Changing Baked Goods (www.janiebakes.com)––If you have not tried their pie crust cookies, this is the time to order them in their care package ($20) with some half-baked chocolate chip ones too.
QUICK SAFETY TIPS:
• Choose contactless delivery/pick up when ordering.
• Pay online or through your smartphone if possible.
• Immediately remove food containers from bags at the door.
• Wash your hands and disinfect the outside of the containers before opening.
• Decant all food onto your own dishes.
• Refrigerate leftovers immediately and try to consume by the next day.