On the frontlines as an OBGYN turned crisis doctor
Christina Greer Ph.D. | 4/9/2020, midnight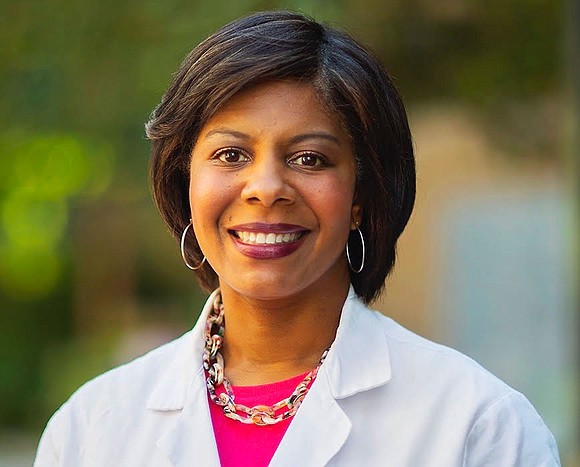 This week I have turned over my column to my sister Dr. Florencia Polite, associate professor of clinical obstetrics and gynecology in the Department of Obstetrics and Gynecology at the Perelman School of Medicine at the University of Pennsylvania.
My arrival home from the hospital is quite different in the age of the coronavirus. I come into the house and ward off my daughter. I strip down to my underwear on my porch, leaving my shoes outside as well. I take all of my work clothes to the washer immediately and get right into the shower. I don't pass go; I don't get a first hug. It is incredibly hard for my 8-year-old youngest daughter to comprehend.
My husband and I have spoken about the risks of going everyday into an environment where I interact with so many different types of patients. He has been able to convert to completely working at home. We share a concern that either I will become COVID positive or that I will infect my family, which includes my septuagenarian mother who lives just blocks away.

I have always wanted to be a doctor. I appreciated the great sacrifice that this occupation would expect of me. After all, I viewed it more as a calling than a profession. Compassion and healing have always been a part of me.

But this pandemic has stretched our system. When every meaningful encounter with another member of society—if within more than 6 feet for more than 10 minutes—has the potential to transmit COVID-19 to a member of our workforce, we are forced to reevaluate how we interact with our patients and with their families. With a strictly regulated work-force like medicine, how do we overcome this? We don't, at least not by ourselves. We have to think of ways that we can replenish our workforce in non-traditional ways.
In New Orleans, when 90 of the 170 emergency medicine practitioners became exposed to COVID-19, only the 28 symptomatic employees remained home. The rest were allowed to continue working as long as they wore masks and were monitored for fever and other symptoms. To combat a decreased work-force in hard hit New York City, medical schools like NYU and Columbia are granting medical students early graduation if they agree to serve as physicians against COVID-19. Likely several other institutions across the nation will follow suit in the weeks to come.

Likewise, with social distancing and quarantines, office visits have been replaced with telemedicine encounters. Adapting to technology and thinking of creative ways that we can serve our patients is our new normal.
This is just the beginning of a new way we practice medicine, serve our patients, protect ourselves, and hope to live to serve the public another day. It's not necessarily what I signed up for, but it is what I have been called to do.
Christina Greer, Ph.D., is an associate professor at Fordham University, political editor at The Grio, the author of "Black Ethnics: Race, Immigration, and the Pursuit of the American Dream," and the co-host of the podcast FAQ-NYC.