Dine In with Take Out: Volume 2
Kysha Harris Food Editor, @SCHOPgirl | 4/16/2020, midnight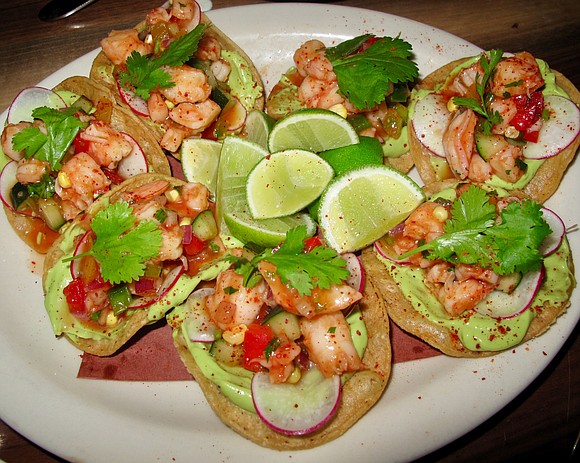 Are you asking yourself, "Where should I order/pick up food nowadays?" AmNewsFOOD will feature a handful of our favorites each week in our Dine In with Take Out series. Give these a go!
East Harlem: Barcha (www.barcha.nyc, 646-455-0046, open 1-7 p.m.)
This food from the family-owned and operated restaurant looks amazing. Latin-Mediterranean is right up our alley. Definitely will be heading to get the bacon truffle fries ($9) and shrimp & tostones ($19).
West Harlem: FieldTrip (www.fieldtripnyc.com)
Order for yourself, someone else and even for first responders. Chef JJ has been open since the beginning and leading his support to area hospitals and organizations to feed those who are homebound. Support him back and get our fave, the green curry shrimp bowl ($12).
North Harlem: Oso (www.osoharlem.com, 646-858-3139, 2-9 p.m.)
Mexican street food never had it so good in upper Harlem. Have to try the pozole verde ($10) and that al pastor taco (3 for $15).
QUICK SAFETY TIPS:
Choose contactless delivery/pick up when ordering.
Pay online or through your smartphone if possible.
Immediately remove food containers from bags at the door.
Wash your hands and disinfect the outside of the containers before opening.
Decant all food onto your own dishes.
Refrigerate leftovers immediately and try to consume by the next day.