Black Maternal Health Week: Black mothers matter
Tara Michel | 4/20/2020, 2:18 p.m.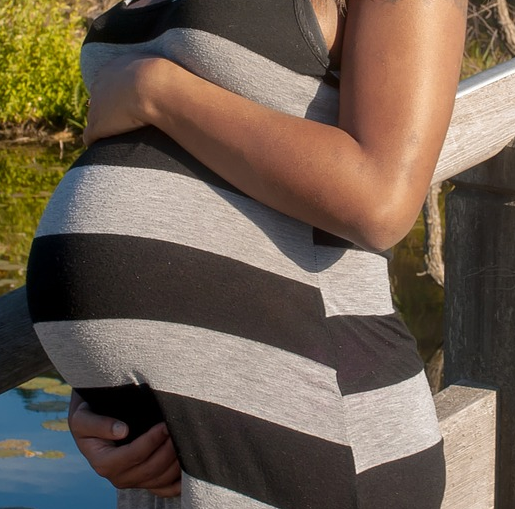 Black women in the United States are more likely to die from pregnancy and childbirth than women of any other ethnicity. Black women are affected by conditions that affect their health during and after pregnancy, including high blood pressure and diabetes. From April 11 to April 17 Black Maternal Health Week was observed and Rep. Alma Adams (NC-12), Sen. Kamala Harris (CA), and over 60 cosponsors have introduced a resolution.
Black Maternal Health Week is celebrated every year and brings national attention to the United States maternal health crisis in the Black community and the importance of reducing maternal mortality and morbidity among Black women and birthing persons. Some 40 Black women per 100,000 die and 13 white women per 100,000 die in terms of pregnancy complications.
African Americans are dying due to the coronavirus at alarming rates and the fact that we are in a pandemic makes this a double crisis for Black women. "It's a time when we really feel joyful about giving birth but under these conditions women are stressed and they have a lot of anxiety about even going into the hospital," says Rep. Alma Adams, co-founder, and co-chair of the Black Maternal Health Caucus. "It's a pandemic on top of a pandemic."
Many Black women experience challenges including fertility treatments, housing, and healthcare. They are not given quality care due to their skin color and are treated with disrespect. One of the problems is doctors and healthcare professionals are not listening when Black women say they are feeling pain, or that their bodies do not feel right. Healthcare workers often dismiss the problems they are feeling.
The focus of this year's Black Maternal Health week is to help black women have healthy pregnancies and healthy postpartum care. These are important to ensure the survival of Black women and reduce severe maternal morbidity. The resolution this year will help our Black mothers be able to go home with their children and not be left in the hospital to die and leave their child to be raised by someone else.
"The potential ramifications that could come with giving birth during the coronavirus pandemic—specifically a pandemic that is disproportionately impacting African Americans—is of particular concern to Black women who were already facing a maternal health crisis in our country," said Sen. Harris. "Now, more than ever, we need to address this issue. During Black Maternal Health Week, we must continue in the fight to ensure Black women are taken seriously when they speak about their health concerns, and remove disparities and implicit bias from our health care system."