COVID CRISIS…fear, isolation, pain and HOPE
"They are not statistics, they are fathers, mothers, brothers, siblings, children, aunts and uncles, grandparents…"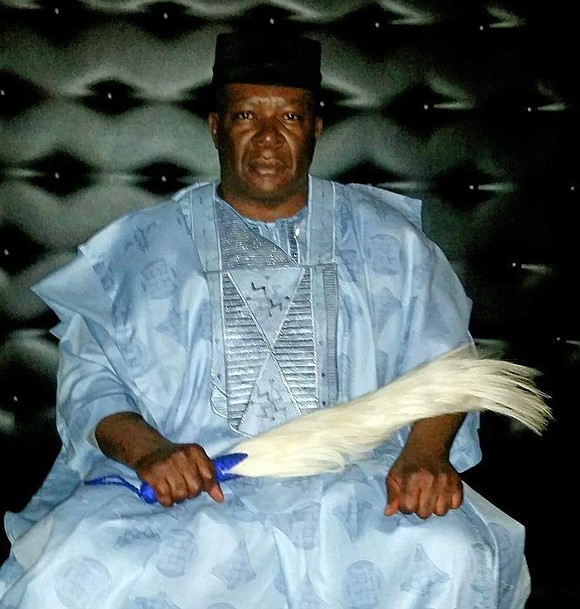 Brooklyn teacher Samuel Adewumi told the Amsterdam News that he heard that someone called a Brooklyn testing location and, "They gave them an appointment in three weeks. You might not have three weeks to live if you are impacted by COVID-19. You won't show up, because you would have passed."
COVID-19 has taken yet another tri-state influencer.
In the same week Gotham mourns the loss of icons like steel pan man Martin Douglas, NOI's Minister Hafeez Muhammad, Queens teacher Valerie Fata, activist Father Lawrence Lucas, Conrad's Famous Bakery CEO Conrad Ifill; friends are now memorializing New York businessman Jonathan Adewumi.
New York State has suffered the loss of almost 15,000 people during this few weeks of what some social observers have labeled the COVID-19/coronavirus 'Plandemic.' Each death has a devastating impact on the suddenly grieving family members. Going through this terrible experience now is the venerable New York family of global entrepreneur Jonathan Adewumi, 58.
Grieving though he is, "It comes in waves," his younger brother Samuel Adewumi asked, "How do we get into a situation where there is no comprehensive plan in place for a medical crisis like this? How do we get to a place where hospital staff do not have basic supplies?"
While everyone is clamoring for normalcy, it cannot be at the expense of common sense.
If physical/social distancing––in all its 'going against natural nature' essence––is what's being required, then all the other states with their open beaches, nail salons and barber stores opening notwithstanding, tri-state folk are eager to leave the confines of home, but are largely staying put until advised otherwise.
"I think the world needs an overhaul," said Joyce Adewumi, as she navigates the pain of losing and memorializing her elder brother. "We can't go back to the way we have been treating each other. This virus doesn't care about social status, so all that money they are making you can't take it with you. It can't be the survival of the fittest. That has done nothing for the world. Look at the president, the governor, the mayor, and the politicians––this is why we are in the condition that we are in now."
Everyone is saluting ALL the frontline workers; from the hospitals, and the fire department, to the supermarkets and the post office.
A plan for the everyday people should have been put in place when the severity of the coronavirus crisis came into effect, said Adewumi. "When people go home they don't give you instructions about what to do when you're in quarantine. The medical industry is the pharmaceutical industry. But, why haven't we mobilized the home health care workers who can do so much like giving people IVs if need be, medication if need be, the Z Packs, the oxygen monitors?"
The Adewumis with their international Nigerian Fabrics and Fashions and popular Amarachi Restaurant, are a well-known family in and around the city. Jonathan was a computer science graduate, a multi-faceted entrepreneur, and CEO of Homeland Travels and Tours. Joyce is an activist and community advocate from the New African Chorus Ensemble, the parent company of the New York City Multi-Cultural Festival.