COVID CRISIS…fear, isolation, pain and HOPE
"They are not statistics, they are fathers, mothers, brothers, siblings, children, aunts and uncles, grandparents…"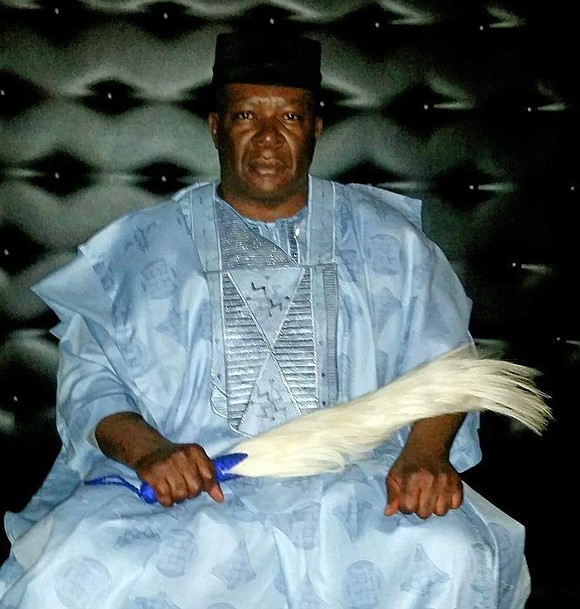 "It's still unreal. Jonathan was my hero. I am managing because of all of the people writing such good things about him," she said.
Brooklyn high school teacher Samuel spoke of the immeasurable support he garnered from his brother over the decades. "I could ask anything and that man would do it," said the Q of the Kappa.
The Adewumi parents passed back home in Nigeria in 2012. The siblings lost their brother Dr. Emmanuel Adewumi in 2016. After Jonathan's transition last Friday (April 17), the remaining children are Liz, Joyce, Samuel, and Bobby.
Jonathan's interaction with the coronavirus was a tragic three week saga.
"On March 21, he texted me and said that he felt better, that's the last text I got. He said he was good, but I wasn't afraid yet," Samuel said of his big brother. "He said that he didn't have fever on that Monday morning the 23rd, but he texted me and said that he wanted to get tested. I took him to Brooklyn Hospital and he went into a tent and came out 20, 25 minutes later. He said, 'They said I don't have it, they just took my vitals, but didn't write down anything just my just name––they didn't give me a test, said I wasn't sick enough.' He went home. On Wednesday he said he'd had a good night, but wanted to get tested. I took him to Woodhull ER, he came back a few hours later. He didn't look as good as when I dropped him off. He had labored breathing and was coughing. He said his body hurt. On Thursday he had the labored breathing, a cough and fever. He went back to the ER in Brooklyn. He wasn't tested, he left. That night our brother Bobby took him to a hospital in New Jersey. Since getting into a hospital in New York was almost impossible they went to a hospital in Bayonne, which didn't have the intensity as the city. They saw he was in distress and they took him in."
Adewumi said that had the Brooklyn hospitals admitted his brother the previous Thursday "we wouldn't be in this position."
Jonathan, the founder of Castestprep, the Specialized High School test preparation program, noted pointedly, "This is not about the frontrunners––the doctors, the nurses, the techs and the CNRs, and cleaners––they are the ones working hard, spending time with the public. This is about the infrastructure behind them, the people making policies."
From Jonathan's first night in the hospital, his brother told the paper, "they gave him antibiotics and he was receiving air on March 28th. He said he felt better, but on the 29th is when they incubated him.
"So he was breathing on his own on March 25th on the 5th day when he was on the ventilator and seemed to get worse. It was a week of stress touch-and-go, and then the positive reports from the hospital that his breathing was improving. They began doing dialysis because his blood wasn't getting cleaned because the COVID-19 was damaging his kidneys.