Henrietta Duterte, abolitionist and first woman owner of a funeral home
Herb Boyd | 4/23/2020, midnight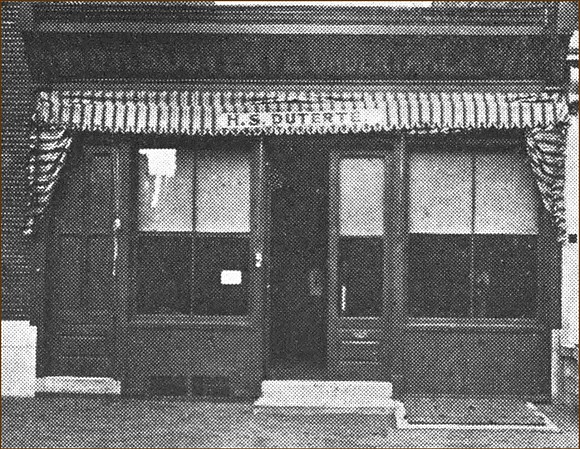 Madeline Lyles and Dana Taylor of Memphis' claims as the owners of the first funeral home by Black women is true, but only in the plural sense. Henrietta Smith Bowers Duterte of Philadelphia is the first African American woman to own a funeral home.
After featuring the legendary O'Neil Swanson of Detroit last week, I wondered if there was an unheralded Black woman in the field of mortuary science, a profession dominated by men.
No exact date of Henrietta's birth is available but she was one of 13 children from a free family in Baltimore that moved to Philadelphia near the turn of the 19th century. She grew up in the city's Seventh Ward, a thriving middle class neighborhood occupied by Black Americans for almost two centuries. Famed historian W.E.B. DuBois centered his breakthrough study in sociology, "The Philadelphia Negro," on this elite section of the city.
According to DuBois, "less than one-third of the Negroes living in this ward were born here, and over one-half were born in the South....This means that a study of the Philadelphia Negroes would properly begin in Virginia or Maryland and that only a portion have had the opportunity of being reared amid the advantage of a great city."
DuBois did not mention Henrietta Duterte or her husband, Francis, whom she married in 1852 when she was 35, who certainly did take full advantage of the possibilities afforded an enterprising young couple. Of the six undertakers cited in DuBois' list of occupations, their names were not added, nor was there any indication that any of them were owned by a Black woman. Henrietta and Francis, a coffin maker who was born in Haiti, however, did distinguish themselves in other ways, particularly in the use of their funeral home as a terminal on the Underground Railroad.
They helped facilitate the movement of countless number of fugitive runaways from the South.
Henrietta may have been ushered into activism by Francis who was a member of the Moral Reform Society and served as secretary for the National Colored Convention of 1855, whose theme was economic and social liberty for free African Americans. The couple had several children, but none survived infancy. Accompanying this profile is the only known photo of Henrietta, pictured cradling her sleeping or dead child.
In 1859, seven years after their marriage, Francis died, and she became the sole proprietor of the funeral home and his other businesses. It should be noted that she became the first female owner of a funeral home in America. Eventually, she operated the business under her name, soon earning praise for her acumen and sympathy for grieving families. She may not have been trained as an undertaker but she quickly learned the profession and was widely noted for her skill and speed in burying the dead—and this was at a time when embalming was still in its infancy.
Running the business in her own name, she earned a reputation for being prompt in conducting her business affairs, sympathetic, and accommodating to all—rich or poor, Black or white. She was also known as being a fast undertaker—an asset at a time when embalming was still in its infancy.