How to travel smarter in the future
SHERYL NANCE-NASH | 4/23/2020, midnight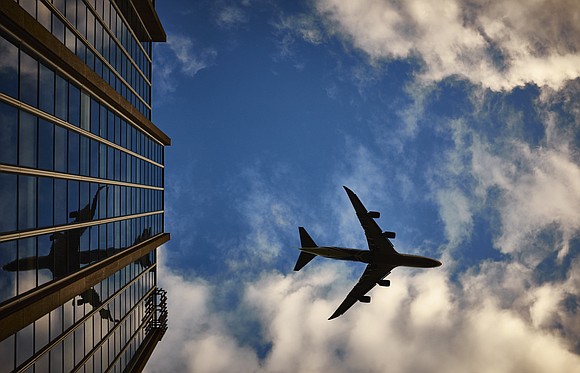 Right now you're probably keeping yourself sane with daydreams about that next great getaway. No doubt, we'll all be set to jet as soon as we can. But while you wait, rethink some of your practices on the road.
It's great when you score a deal on your airline ticket and accommodations. But there's more to getting the most for your money. Truth is, you can make major mistakes with your money that can eat into any gains made by saving on airfare and hotel expenses.
Here's how to avoid financial pitfalls when traveling.
Use your credit card carefully
Nick Brennan is founder and CEO of Myuksimcard.com, which provides a prepaid U.K. and Europe SIM Card, so you avoid international roaming cell phone charges. He is a frequent international traveler and makes all his payments on a credit card. 
He explains that a credit card foreign transaction fee is an amount charged by your card issuer for purchases you make that are not in U.S. dollars. Typically, it's a percentage of the U.S. dollar equivalent for that foreign currency amount. Banks differ but it's usually between 1% to 3%, he says. For example, if you purchased something in England and paid in £ British pounds, it will appear on your credit card statement converted into U.S. dollars, and then the fee is applied to the U.S. dollar converted amount.
"The fee might seem low but it can add up, particularly if you're paying for everything with your credit card. To overcome the fee, look for a credit card that charges no foreign transaction fees. There are several around. Consider applying for one with a different bank if your regular bank doesn't offer such a card," says Brennan.
What else is wise when using your credit card abroad? "Often when you pay for something on your credit card in a foreign country, the payment machine that the retailer uses will offer to bill you in the local currency or to bill you in U.S. dollars. Though it may seem attractive to be billed in U.S. dollars, there is a catch! And an expensive one at that! The payment machine will use a terrible exchange rate to convert from the foreign amount into U.S. dollars. In my experience this can equate to paying 10% more! I never ever accept the U.S. dollar converted amount and I always pay in the local currency!" says Brennan. This alone can save you a small fortune over a one or two-week trip.
Even if your credit card charges a foreign transaction fee, this will typically always be less than the terrible exchange rate that the payment machine offers. The bottom line says Brennan, "Always decline the offer to pay in U.S. dollars when overseas."
Avoid sketchy ATMs
Dale Johnson, co-founder of travel website Nomad Paradise, offers advice, "Using the debit card linked directly to my bank account was a huge mistake I, and many travelers I know, have made. ATMs are rife with bugs and card readers in South America, Southeast Asia, and even in Europe. In Porto, after using an ATM, I didn't have a good feeling about, within days I was getting fraudulent deposits to a service that looked like Uber from my account. Plus, the withdrawal fees are often hefty."