OBITUARIES: ONAJE ALLAN GUMBS, ANDY GONZALEZ
Ron Scott | 4/23/2020, midnight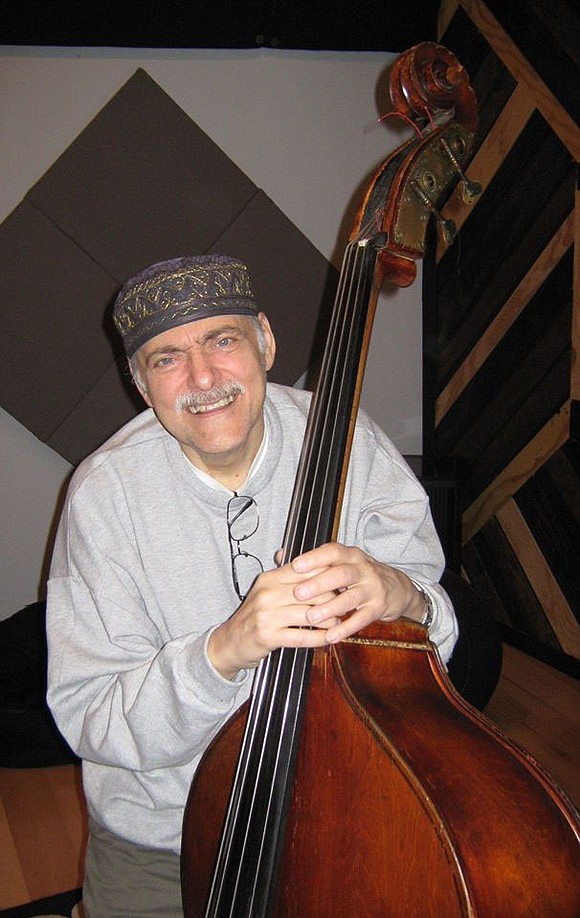 ONAJE ALLAN GUMBS, the pianist, composer, producer and arranger, whose fingers danced across the keys with nimble dexterity employing the genres of R&B, blues, smooth and straight-ahead jazz, died on April 6 at St. Joseph's Medical Center in Yonkers, New York. He was 70.
Gumbs' sister-in-law Linda Bannerman-Martin confirmed his death; the cause was unavailable. Gumbs was originally at the Regency Extended Care Nursing Home in Yonkers. He was admitted for rehabilitation in 2018 following multiple strokes from 2010 to 2018.
The same year that Gumbs suffered his first stroke in 2010, his album "Just Like Yesterday" was released in Japan. Fortunately, with rehabilitation he recovered and was able to return to his music. He suffered another stroke in 2015 that he was able to recover from and he continued playing. The multiple strokes in 2018 eventually became insurmountable. He attended a benefit jam session in Brooklyn given for him in 2018 by his friends and producer Tyrone Corbett, and trumpeter Wayne Cobham, who also started a GoFundMe page in his name.
"Onaje Allan Gumbs was a great musician with a big heart and tremendous feel as a musician. He will be missed by the New York Jazz scene," stated Cobham.
Gumbs' most prolific album is his solo self-titled "Onaje," recorded for SteepleChase Records in 1976 although it wasn't released until 1994. He composed seven of the nine compositions, John Coltrane's "Giant Steps" and Dizzy Gillespie's "Con Alma." The pianist re-constructs the hard swinging "Giant Steps" into a beautiful whispering ballad with cascading rhythms and thoughtful melodic tones to touch souls, demonstrating his great arranging ability and outstanding talent. This will be his signature album for generations to come.
Through a friendship Gumbs developed with session guitarist Leroy Kirkland he was introduced to fellow guitarist Kenny Burrell, who hired him in 1971 to join him on a few Detroit dates. Those gigs proved to be his springboard to working with such musicians as bassists Larry Ridley and Buster Williams; drummers Norman Connors and the edgy Ronald Shannon Jackson; Thad Jones/Mel Lewis Orchestra; and Betty Carter, whose bands served as bootcamp for such pianists as Eric Reid, Marc Cary and Danny Mixon. In 1974, Gumbs caught the attention of trumpeter Woody Shaw, who offered him the piano chair, where he played for five years. He set a high bar for those pianists that followed. Later he became a member of cornetist Nat Adderley's band.
"Onaje was a special guy musically and spiritually. He displayed a multi-spectrum of jazz and other genres of music," noted bassist Larry Ridley. "I enjoyed playing with him. Having the same birthday created a deeper bond between us."
Allan Bentley Gumbs was born in Harlem on September 3, 1949. His mother, a homemaker, was from Montserrat and his father, an NYC police officer, was from Anguilla. Growing up in Queens, N.Y., he traveled to Manhattan's High School of Music & Art (now LaGuardia H.S.), where he graduated in 1967. While attending SUNY Fredonia, Dr. Billy Taylor, music director for "The David Frost Show," commissioned him to write an arrangement for the show's house band.