PR maven Keith Sherman on being positive during the pandemic
Linda Armstrong | 4/23/2020, 5:23 p.m. | Updated on 5/8/2020, 5:23 p.m.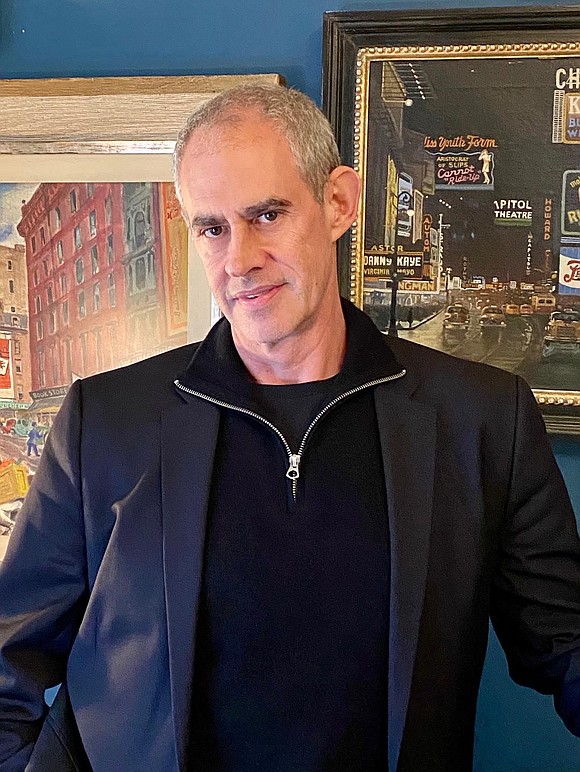 During these uncertain times, it's always refreshing to hear that someone has something positive to celebrate. Keith Sherman, founder and president of Keith Sherman & Associates Public Relations firm has passed the milestone of operating 30 years, something that he accomplished in Dec. 2019. Sherman started the Times Square based company in 1989, with a staff consisting of himself and three other people. He has represented over 300 shows, which recently included "Be More Chill," "We Will Rock You" and "Mike Birbiglia: The New One." He also handled the Tony Awards for 18 amazing years. His clientele include film, TV, music, major global events, organizations, award shows including the Chita Rivera Awards and the Drama Desk Awards, individuals, fine art, brands and Olympic sports. Sherman, during this pandemic has personally experienced the coronavirus, having not only gotten it, but also had his husband fall ill with it. Despite this upsetting situation he has managed to stay positive and grateful for every day. Sherman recently took the time to speak to the AmNews about what's going on with his business, his life and share his positive attitude towards the future, a Q&A follows.
AmNews: Dec. 2019 marked 30 years for your business, what does it feel like to have reached such a milestone?
KS: It feels like the blink of an eye. We go through life one day at a time, but when we look back time somehow becomes compressed. It doesn't feel like three decades, especially since I'm still a millennial at heart.
AmNews: What are the challenges you have faced over the years?
KS: We all face many challenges in life on several levels. In my PR business, I face daily challenges to stay on top of constantly changing trends in the media, to deliver excellent results for our clients, to keep my staff, and myself, happy, engaged and thriving. We all face the challenge to stay healthy, to do the right thing, to be kind and to take the high road.
AmNews; I personally know that you have covered very high profile clients, such as the Tony Awards, you cover the Chita Rivera Awards and various other awards and you do it with a grace, dignity, fairness and consideration that I as a journalist have always been able to appreciate, how do you manage to handle your business in this way?
KS: We've known each other for lots of years Linda. You know how to make a fella blush. This question makes my heart smile. We make choices in life with our behaviors. How do we want to treat others? How do we wish to be treated? Years ago I worked for a monster of a boss. He was mean spirited and many didn't like him. Still, I learned valuable lessons from that experience in how not to treat others. At some point we become our true authentic self and that resonates.
AmNews: Over the 30 years, who are some of the high profile clients your agency has dealt with and was dealing with just before the coronavirus outbreak?