PR maven Keith Sherman on being positive during the pandemic
Linda Armstrong | 4/23/2020, 5:23 p.m. | Updated on 5/8/2020, 5:23 p.m.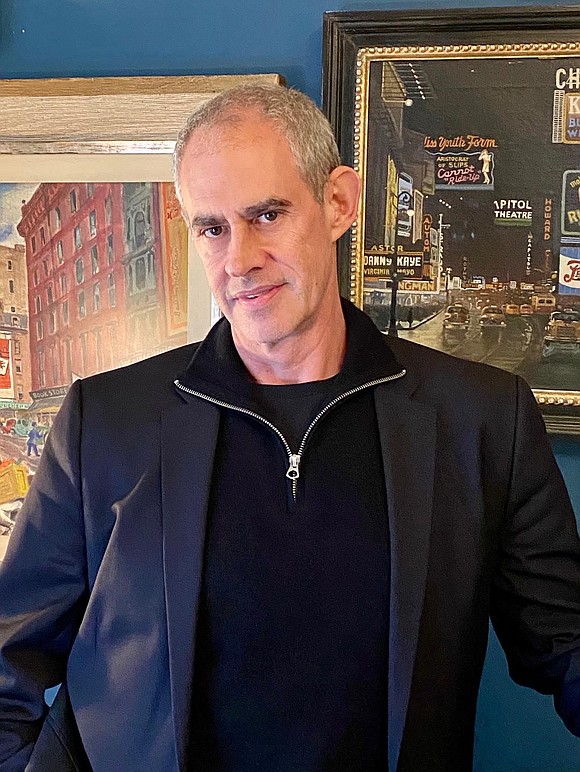 KS: We have been blessed with a number of wonderful projects: the Tony Awards for 18 years, The New York Times for a decade, more than 15 years working with Vy Higginsen and "Mama, I Want to Sing;" Montreal Jazz Festival, more than 300 shows on Broadway, Off-Broadway and national tours; hundreds of films, television broadcasts and music projects; and decades representing Brian Boitano, who won the Olympic Gold Medal for America in figure skating. It's a long wonderful list of clients who have trusted me to help manage their public profiles.
AmNews: Keith, it is so hard to believe that your amazing company is comprised for 4 people, yourself and two associates, one who has been with you for 19 years, another with you for 18 years and an assistant who has been with you for 11 years. What are these people names and to what do you attribute their longevity?
KS: Isn't that a wonderful thing. Brett Oberman, Scott Klein and Logan Metzler. I feel lucky to have them as my business family. At the end of the day it's about treating people right, with respect and dignity. Too, when that call comes in from an unhappy journalist or a client who is breathing fire, I take that call and handle it. I like to think that my colleagues appreciate that.
AmNews: With Broadway being shutdown and the city, and country being shutdown due to the coronavirus and you experiencing a portion of this pandemic with yourself and your husband contracting the illness and trying to get through it, how do you keep positive?
KS: Seeing the glass half full is my nature. I am an optimist. Maybe I'm insane. I like myself and have the strength to share that confidence with people in my life. There is light ahead. Today, it may look rather dim, but it's there. I think 20 and 30 somethings are having an especially hard time now because this pandemic is the first truly horrible time in their lives and they don't have the broad vision to see that it will get better, maybe not for some months, but it will get better.
AmNews: As New Yorkers we have been through a lot of tragedies, what do you recall as the most difficult moments and how did you get through them?
KS: The coronavirus is unprecedented in our lives. Some of us have lived through 9/11, the AIDS crisis, hurricanes, blackouts and other horrible atrocities. As a child I have memories of my grandparents telling me about polio. Our society will emerge from this. For me, it's one day at a time. We create stress in our lives when we try to plan thing out into the future in the midst of uncertainty. Live in the moment. I believe it was Oprah who said, "They call the moment the present because it's a gift."
AmNews: What has happen to your company due to the coronavirus?
KS: Oh boy. It helps knowing it's not about me. It's about everyone. All of our projects are closed, cancelled or postponed. I've had to take money from my personal savings in order to cover bills to keep my PR firm afloat until things turn around. The saddest part was having to furlough my staff. That really broke my heart. But I did it in the name of survival. We are going to emerge.
AmNews: You have spent money from your savings to try and keep your business afloat and recently furloughed your longtime staff, what can you say to other small businesspeople who are experiencing what you are right now?
KS: There is no easy or singular solution. I'm a fighter. I love my work and I want to keep at it. Others may not feel that way and it's ok. For some, it may be prudent to stop while others can't imagine that possibilities. Everyone is different. Follow your instinct, and your checkbook.
AmNews: There's got to be a morning after, what do you want it to hold for you, your family, staff family and our great city?
KS: That's a great bigger picture question about life. I want to continue living with joy in my heart. Business is important, but people are vital. There is so much in life that interests me, especially about art and culture, I am endlessly curious about so much, but close relationships with people are the key to a happy life. One's family, both blood and chosen, come first. Everything else falls in behind that.