Defining Priorities Post COVID-19
David R. Jones, Esq. | 4/27/2020, 7:58 p.m.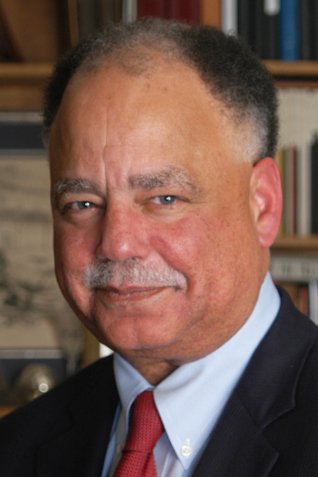 Every crisis presents an opportunity for society to take stock of its values, principles, and the existing political order to move its members toward a true social compact that ensures that everyone has dignity and worth. The COVID-19 pandemic has laid bare the consequences when society places a premium on wealth and allows structural inequities to persist while ignoring the needs of low-income and working people.
Data released earlier this month underscore the pandemic's broader racial context.
Appalling but not unfamiliar, statistics from the New York State Department of Health found that black New Yorkers have been more than twice as likely to die from COVID-19 than white residents. More specifically, black New Yorkers represent 28 percent of deaths in New York City and 18 percent of deaths in New York State, despite being 22 percent and 9 percent of the population, respectively; Latinos, who are 29 percent of the population in New York City and 11 percent statewide, represent 34 percent and 14 percent of the COVID-19 deaths.

If you go to places like Chicago, Los Angeles County, or Milwaukee, the statistics are equally grim. Further evidence that differential death rates track systemic exclusions from labor, housing, healthcare and society-at-large.
Although racial disparities in mortality are often linked to high rates in African Americans of co-morbidity – the existence of more than one disorder like diabetes or heart disease – many factors are at play. Gov. Cuomo pushed back against co-morbidity as an inadequate explanation: "Co-morbidity, I understand that, but I think there's something more to it. You know, it always seems that the poorest people pay the highest price. Why is that?" Referring to Hurricane Katrina's devastation of Louisiana black communities in 2005, Cuomo noted, "the people standing on those rooftops were not rich white people."
Part of the answer lies in the complex relationship between social position, mortality, and the black community. Today, black workers are more likely to hold the kinds of jobs that cannot be done at home. During the COVID-19 pandemic, they are the "front line" workers: transit, healthcare, grocery and warehouse workers, first responders, childcare, cleaning service, postal employees, and home care attendants. At the same time, black, Latino and Asian residents comprise 70 percent of the city's essential workers. Not coincidentally, as of April 23, 83 MTA workers– more than 40 percent of whom were black– died from COVID-19. Of that number, 20 were bus operators.
To help guide the re-opening of the city's economy with an emphasis on fixing inequality, Mayor de Blasio yesterday announced the formation of the "Fair Recovery Task Force." While this is an encouraging development, the urgency of the situation must not limit its scope. The conditions underlying America's embedded race and class exclusions are centuries in the making. Real, comprehensive solutions require the reallocation of societal resources and a collective reexamination and reworking of our social contract to ensure that structures support and serve everyone.
As a start, the mayor's task force must address ways in which structural racism produces negative health outcomes. Dr. Rena Robinson, a chronic disease researcher at Vanderbilt University, highlights studies that emphasize the real cost of systemic exclusion and link discrimination and stress with higher levels of inflammation among black adults, noting that chronic stress, linked to poverty, makes a person more vulnerable to infection. Stressors and inflammation lead to a greater incidence of underlying health conditions – and COVID-19 mortality.