Amazon workers stage "sick out" citing work conditions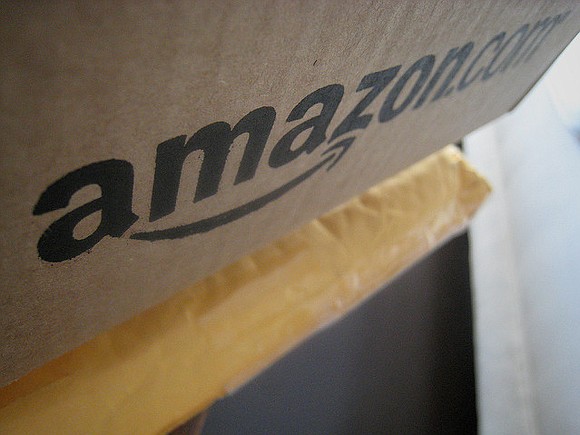 Facing consistently bad work conditions, Amazon workers staged a "sick out" protesting the online retail giant's assistance (or lack thereof) with making their jobs safer.
Hundreds of Amazon workers called out sick in protest for lack of workplace help, but also in response to Amazon allegedly punishing workers who spoke out about those conditions.
Amazon Workers for Climate Justice hosted a livestream discussion about the sick out on YouTube and Facebook. Workers from the United States to France and Poland were a part of the meeting.
"We now know we are essential workers and we have the power to change the structure of the world," stated one Polish worker. Another Polish employee talked about a realization in her life that she had not considered, "For the first time in my working life, it's become obvious who keeps this society running and it's us," the worker said. "Were it not for us, this society would just fall apart. And now we deserve much more than what we're getting."
But the protests weren't limited to online. Workers took to the streets, while practicing social distancing, to voice their concerns with Amazon's practices.
Sam Adler-Bell, of the Know Your Enemy podcast, posted a video of Amazon worker Hafsa Hasan protesting outside an Amazon warehouse location in Shakopee, MN. In the video, Hasan lays out his reasons for her protest. "We are being told to stand six feet apart, but that rule doesn't apply to everyone," said Hasan. She cited management and safety officials not honoring the rules in front of them and using the rule to punish certain workers. She also mentioned Amazon telling workers that unlimited unpaid time off will end on May 1.
"How is it in the month of Ramadan, where we're all fasting and working coming in night in and night out, are you guys telling us our UPT––our unlimited UPT––will stop when there's already two confirmed cases that you guys have probably hid from us for how long?"
Amazon spokesperson Rachael Lighty responded to the AmNews' inquiries about this situation with the following statement: "While we respect people's right to express themselves, we object to the irresponsible actions of labor groups in spreading misinformation and making false claims about Amazon during this unprecedented health and economic crisis. The statements made are not supported by facts or representative of the majority of the 500,000 Amazon operations employees in the U.S. who are showing up to work to support their communities.
"What's true is that masks, temperature checks, hand sanitizer, increased time off, increased pay, and more are standard across our Amazon and Whole Food Market networks already. Our employees are doing incredible work for their communities every day, and we have invested heavily in their health and safety through increased safety measures and the procurement of millions of safety supplies and have invested nearly $700 million in increased pay. Working globally with our teams and third parties we have gone to extreme measures to understand and address this pandemic with more than 150 process changes to-date. We spend every day focused on what else Amazon can do to keep our people and communities safe and healthy."