'American Exceptionalism' is Bad For Your Health
Basir Mchawi | 4/30/2020, midnight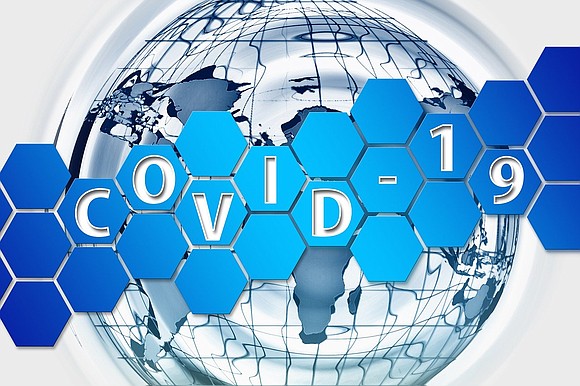 In late March I received a very important document from an unknown source via email. This document is a Handbook of COVID-19 Prevention and Treatment. The Handbook is a sharing of clinical experiences at the outbreak of the COVID-19 pandemic in Wuhan, China from the First Affiliated Hospital of the Zhejiang University School of Medicine. It has been translated and made available by the Jack Ma Foundation and his international commerce company Alibaba. The Handbook is a comprehensive look at how to successfully combat this novel coronavirus and contains much useful information. To quote from the forward of the Handbook, "Thanks to the pioneering efforts of medical staff and the application of new technologies, to date, we have witnessed a miracle. No staff were infected, and there were no missed diagnosis or patient deaths." .Included in the Handbook are methods of organizing the intake of those possibly infected, proper use of protective equipment, effective hospital protocols, methods of disinfection and disposal of medical waste, a system of using the internet to create online healthcare and a comprehensive section on diagnosis of the virus as well as efficient methods of treatment including use of specific medicines and Chinese traditional medicine. When I received this document, I first sought to check its authenticity and when satisfied that it seemed legitimate, I began to share it widely.
I received this Handbook at the same time that New York hospitals were getting overwhelmed by the intake of large numbers of those infected with this novel coronavirus. It appeared that here in the United States certain international experiences with COVID-19 were not being factored into the worsening crisis. Aside from the Chinese experience, news came out of Italy, Honduras, Jamaica and Venezuela that Cuban doctors were in possession of Interferon alpha 2B, a medicine that was an effective antiviral. Cuban doctors armed with this new medical weapon have been dispatched around the world to combat this new disease. The World Health Organization (WHO), which the White House seeks to denounce and defund, made COVID-19 testing kits available to 57 countries. Instead of learning from the WHO test, the USA decided to create its own. The Center For Disease Control (CDC) developed its own test which initially failed miserably. Here in the US, the COVID-19 national response emanating from the White House appeared ignorant, incoherent and anti-scientific. It looked like the clowns in Washington DC were trying to make things up as they went along. This crisis has made me reflect on why ignorance, narrow "ideological" views and ego would direct activity designed to "save" American lives.
"American Exceptionalism" can be defined as the belief that America is qualitatively superior to all other nations because of its beliefs, institutions, history and experiences. Practically, it means that ruling elites and their followers believe that America can do everything better than all other nations. An arrogance that allows Americans to ignore the experiences and wisdom of others has followed. It needs to be noted that aside from the intellectual and historical flaws associated with American Exceptionalism, this notion is also inherently racist and xenophobic. Let me give some examples of how this warped attitude/belief harms us all.