Emmett Ashford, the first Black umpire in the Major Leagues
Herb Boyd | 4/30/2020, midnight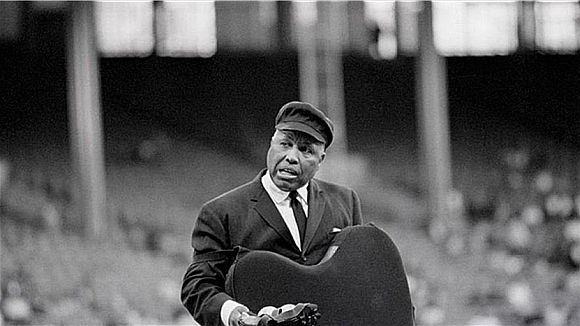 Count me among the millions of sports junkies now enduring withdrawal pains as the cancellations and suspensions mount across the land. Spring in America without baseball is extremely painful, having already witnessed the disappearance of basketball and the Olympics. I have no way of knowing if Smithsonian magazine was mindful of this dilemma when it featured a story on Emmett Ashford, the first Black umpire in Major League Baseball.
The story on Ashford was probably scheduled well in advance of the coronavirus pandemic, and most likely keyed to the opening of America's summer pastime favorite. No matter what the purpose it arrives propitiously and is a good read without the players on the field and a moment to reflect on the Jackie Robinson of umpires.
Emmett Littleton Ashford was born on Nov. 23, 1914 in Los Angeles, Ca. His father, Littleton, was a police officer who abandoned the family leaving his mother, Adele, to raise him and his brother. As a youth, Emmett helped in family expenses by selling the Liberty magazine and holding down a job at a local supermarket. He attended Jefferson High School where he co-edited the school paper, was a member of the baseball and track team, and was the senior class president.
While attending Los Angeles Junior College and later Chapman University, he also played semi-pro baseball and worked part time as a post office clerk, later taking a full time position that he held for 15 years. During World War II he served in the Navy from 1943-46 where he first began thinking about becoming a professional umpire. That quest was ushered along by accident when a scheduled umpire didn't show up and he was asked to fill in. "I gave them a little showmanship," he recalled, "and the crowd loved it."
Ten years later, after umpiring high school, college and semi-pro games, Emmett broke the color barrier in the low-level Southwest International League. Here he experienced a baptismal of insults and racist heckling, none of which distracted him from his flamboyant calls. In fact, he excelled so well that within a short period of time he was assigned to the Pacific Coast League, a step away from the big time.
Over the years on the coast, he established himself as a dedicated umpire with a flair for the calls he made. The commitment he brought to the field was consistent with the ones he had practiced throughout his entire life, whether as a clerk at the post office or cashier in the supermarket. "I think the reason why I do well working then is like everything else that's filtered down through my life," he said, "I just couldn't stand to do things halfway. I always believed: whatever you do, do it well and do it right—give it the best that you have in you. I've tried to make that philosophy the trademark of my life."
Reporter Alex Coffey wrote that "The first time Emmett Ashford stepped onto a Major League ballfield was on April 11, 1966. In front of 44,468 cheering fans at Washington's D.C. Stadium, he assumed his post at third base, donning his signature French cuff links, impeccably buffed shoes and perfectly pressed uniform. Although he didn't see much action that day, Ashford later described his big league debut as the 'thrill of his life' and an 'exhilarating' experience.