Rent cancellation cries get louder, but low margin for error
4/30/2020, midnight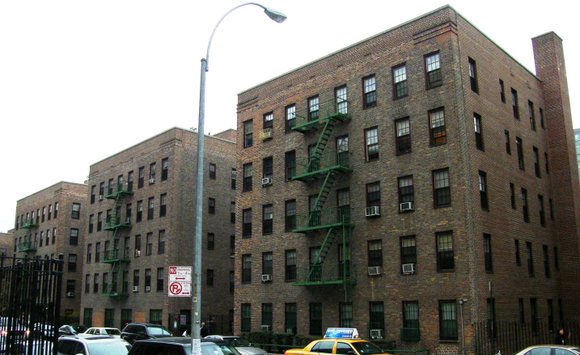 The COVID-19 crisis has put a lot of New Yorkers out of work and left them without the income needed to make monthly rent. Looking for a way out, tenants are demanding either a rent freeze, rent cancellation or governmental assistance.
Either way, tenants need relief of some kind. The multi-pronged approach to this movement has united tenant groups, activist organizations, legal groups and some elected officials.
This week, New York State Senator Brian Kavanaugh and New York State Assembly Member Hevesi have called on Congress to include $10 billion designated for New York State in their $100 billion additional stimulus funding. Albany would then use that money to provide housing and rental assistance to New Yorkers. They've also put the pressure on Albany to help out New Yorkers as well.
"Rental assistance is critical to ensuring that vulnerable New Yorkers are not disproportionately affected by the current lockdown," stated Social Services Committee Chair Hevesi. "People who are homeless and housing insecure are being exposed to COVID-19 at significantly higher rates, which has serious implications on their ability to weather this crisis and recover both physically and financially."
Backed by dozens of elected officials (including Congress Members Adriano Espaillat, Greg Meeks, Hakeem Jeffries and Alexandria Ocasio Cortez, tenant advocates and landlord organizations) Hevesi and Kavanaugh sent letters to U.S. Senator Chuck Schumer and Kirsten Gillibrand and the New York Congressional delegation requesting federal funds for rent subsidies.
"The very real prospect of allowing so many New Yorkers to be displaced from their homes and homelessness to grow runs counter to the difficult measures we have put in place to completely halt the spread––the primary goal in fighting an epidemic or pandemic––and also to our efforts to merely slow or mitigate the outbreak," read the letter. "If New York State does not implement a robust program of rental assistance in the next few months, we believe the consequences for our constituents and all New Yorkers will be dire." 
Recently Kavanagh and Assembly Housing Committee Chair Steven Cymbrowitz introduced legislation (S8140A / A10248) that would provide emergency rental assistance vouchers to help keep New Yorkers who have lost jobs and/or income because of COVID-19 from losing their homes. The government would pay for any rent that exceeds 30% of a person or family's monthly adjusted income and for rent, up to 250% of the fair market value for the neighborhood they reside in.
"Not only has COVID-19 cost New Yorkers their lives and their livelihoods," added Senate Housing Committee Chair Kavanagh, "but hundreds of thousands of residents face the grim prospect of also being severely burdened by rent they cannot pay and losing their homes. As we work to contain the suffering this deadly pandemic is causing, we must devote funds to protecting tenants and stabilizing the housing market.
"The first thing is that if the tenants don't pay rent, there is a strong likelihood that they would be taken to housing court as part of the eviction process," said Edward Josephson, the director of housing for Legal Services NYC, to the AmNews. "You have to be able to raise a legal defense. If you have bad conditions in your apartment or building, you have a defense. If your apartment is in good condition, you have no defense."