Testing is Black and white
by BERTHA LEWIS | 4/30/2020, midnight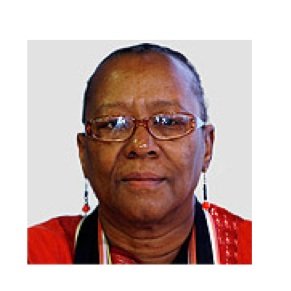 Like every other American, I have watched the coronavirus spread throughout our country––and change our lives forever.
And, just like them, I have listened while Pres. Trump has tried to convince all of us that his administration was on top of the problem from the outset, that everyone who wanted to be tested would be tested, and that the time has come for states to start thinking about rescinding the "stay-at-home" orders that allowed us to save hundreds of thousands of lives.
Now, I want to hear some truth––and I want to see some real action.
Just this week, I was personally confronted with a coronavirus-related situation that could be life-threatening to me. My situation came about when I went to a dialysis clinic for one of my thrice-a-week treatments.
Like many other health care issues, the need for dialysis is particularly high in the Black community. That's why even though Blacks only represent 13.2% of the overall population in the U.S., they constitute more than 35% of all the patients receiving dialysis treatments because of kidney failure. Although there are different types of dialysis treatments, they all last several hours––and they all require the person being treated to report to a hemodialysis facility several times per week.
In my case, I have dialysis treatments on Mondays, Wednesdays, and Fridays––and each treatment lasts for at least four hours. It was in one of those sessions that I saw a clinic staff member that I had not seen for several weeks.
When I asked him if the reason I hadn't seen him recently was because he had changed his work schedule, he answered: "No, I was dealing with that corona stuff." When I pressed him for more details, he explained that after developing several of the common symptoms of COVID-19––a dry cough, shortness of breath, and general tiredness––he had called 311 several times to see if he could get tested.
Even though his symptoms continued to worsen, each time he called he was told "No."
Which is how he ended up in New Jersey being tested at an urgent care facility there.
In addition to charging him a $60.00 co-pay that is supposed to be waived for all such testing, the urgent care facility also told him he would have to wait a week to get his test results. So it was this man who was working at the same facility where, along with 19 other patients, I was receiving my dialysis treatment––and he still didn't know whether or not he had COVID-19 (it had already been 10-days since he took the test).
How is it possible that people who are working in the health care industry are not being tested regularly for COVID-19? How is it possible that dialysis patients and workers are not being tested and at least prioritized? We blew it when it came to nursing homes where we knew seniors and people with underlying conditions were all in one place, dialysis clinics are where you get a triple hit, seniors, minorities and kidney failure which is an underlying condition linked to diabetes if ever there was one.