A Credible Plan to Preserve NYCHA that Hinges on November's Election
David R. Jones, Esq., President and CEO of the Community Service Society of New York | 8/4/2020, 6:37 p.m.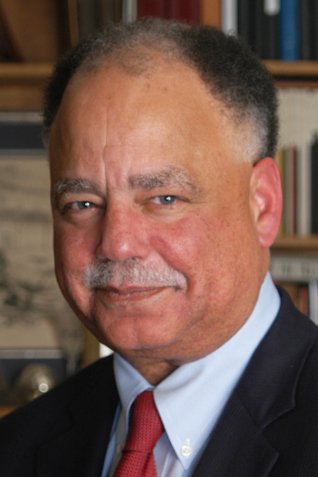 Even before the coronavirus pandemic, New York City needed more affordable housing for the vast numbers of our neighbors living one crisis away from homelessness. Now that COVID-19 has overnight wiped out countless jobs and income and scrambled the rental housing market, the crisis has arrived. New York City is not prepared for the onslaught that is underway.
The coronavirus calamity highlights the important long-term role of the New York City Housing Authority (NYCHA) as the city's most affordable source of housing. NYCHA's units are a critical part of the safety net, an alternative to house poor and working-class families otherwise forced onto the streets. Yet, NYCHA needs $40 billion in repairs for its gargantuan housing stock.
NYCHA and its chairman, Gregory Russ, have offered a forward-thinking proposal to create a NYC Public Housing Preservation Trust, modeled after the New York City School Construction Authority (NYCSCA). The trust would take ownership of 110,000 public housing apartments, fund and oversee repairs and then contract NYCHA to manage the fixed-up units. The funding requires complex internal financial gymnastics by NYCHA without a doubt. In the end, instead of private developers being owners, the units would remain publicly owned.
The NYC Public Housing Preservation Trust requires voters in November make a leadership change in the White House. That's a prerequisite because the very idea of federal support for any sort of innovative public housing financing plan seems unrealistic. The Trump administration has consistently, year after year, proposed slashing HUD's budget and ending urgently needed capital subsidies for public housing.

Needless to say, this is an ambitious plan that faces many hurdles. State and City legislation will be necessary to create the Preservation Trust – and quite naturally Mayor Bill de Blasio and Gov. Andrew Cuomo can be expected to mud wrestle over the political crosscurrents, control of board appointments, oversight, and the like. It merits our encouragement and cautious support.


To be sure, the trust approach represents, in effect, the "worst-case" strategy should nothing else work. It provides an interesting vision for a comprehensive approach to financing and preservation while keeping intact protections for residents. It cleverly uses HUD's own disposition rules to identify a financing solution at a moment when there are limited tools available to NYCHA, City Hall or the New York State Legislature.

We must support new ideas at this point in the search for a necessary course of correction. Since the 1980s, the United States has primarily depended on private, market-oriented solutions to its housing and urban problems — strategies like mayors Michael Bloomberg's and de Blasio's use of land and corporate tax credits as a lure for private developers to construct low-income housing. At its root, the crisis is a supply problem. But there just isn't enough activity to meet today's COVID-19 crisis, no less the anticipated homeless crisis in 2021 caused by depression-level unemployment.

Aside from Democratic office-seekers, the political conversation around housing has been muted, and the political will to act at the federal level has been almost nonexistent. If Democrats come to power, infrastructure spending bills could come into play that include major funding for public housing. For instance, legislation proposed by U.S. Representatives Maxine Waters, Nydia Velazquez, and Alexandria Ocasio-Cortez would net $70 billion in capital funds for public housing nationwide, with $20 billion going to NYCHA.