Closed schools lead to a digital divide in NYC
Tara Michel | 12/3/2020, midnight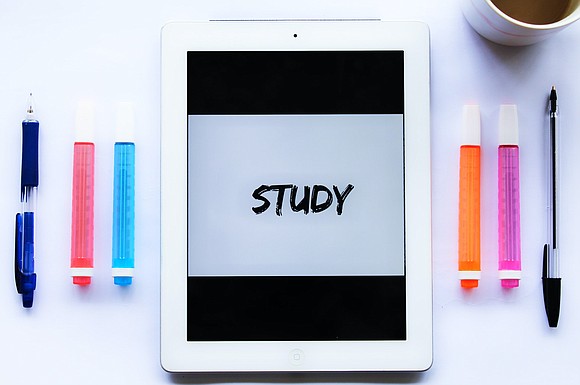 Just this week Mayor Bill de Blasio announced that elementary schools will reopen Dec. 7. Students with complex disabilities can return Dec. 10.
On Wednesday, Nov. 18, de Blasio had announced that NYC schools would be temporarily closing and transitioning to remote learning. A move impacting 300,000 children who have been attending in-person classes. Data gathered by Citizens Committee for Children of New York (CCC) on remote learning during the Spring 2020 term shows that students with disabilities, English Language Learners, and students in districts with high economic insecurity were most at risk of disconnection and learning loss. CCC is calling for the city to make efforts to ensure that every child has access to internet connection or a personal device.
A statement from Citizens Committee for Children of New York: "When schools were closed in the spring, we were deeply concerned about disruption in education and learning loss that would be experienced by children and the negative impact of school closures on the capacity of parents to work. The data reinforces these concerns, showing that school interactions were lowest in districts where economic and housing insecurity are greatest, and the digital divide is wide."
The CCC analysis of the Department of Education's data from spring 2020 documented the impact of the digital divide in NYC, including findings that each day on average, 20% of students in temporary housing had no daily interaction at all with remote learning. In school districts with the highest economic insecurity, including Mott Haven, Brownsville, Central Harlem, East New York and Bedford Stuyvesant, on average, at least 20% of students each day had no interactions with remote learning. Eighty-two percent of English Language Learners and 83% of students with disabilities engaged in remote learning.
Families also lack the physical space to support remote learning where they live. Especially in households where families are in shelters or doubled up, where multiple siblings are remote learning and there may not be a caregiver present to help guide students through their work due to the parent's work obligations.
When schools reopen next week, the city will increase random testing weekly, and parents must sign consent forms allowing their children to be tested for COVID.
CCC has consistently advocated for the city to prioritize in-person learning for our youngest students and special populations. Their deepest concern now is how the city makes certain that students benefit from adequate support to address the disruption that's already occurred, the time and learning that has been lost.
A statement from CCC: "For the students that will continue with remote learning…in middle and high schools in particular… we continue to urge the DOE to ensure that all students are provided with the support…internet connectivity and devices…they need to facilitate successful engagement with remote learning. The administration must also ensure that the community-based organizations running the city's early care, afterschool, and Learning Bridges sites, have every support they need as they remain open to offer critical services to children and families, including academic help, arts and recreation, health and mental health services, and nutritional support."