Workers want to #MakeAmazonPay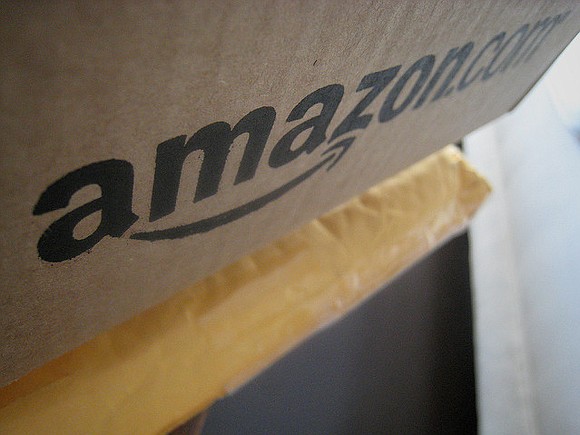 Black Friday and Cyber Monday have passed but Amazon workers want their fair share.
Amazon workers all around the world, environmentalists and tax watchdogs came together to advocate for the global giant to do right by workers, the world and society. The day was filled with protests in Brazil, Mexico, U.S., U.K., Spain, France, Belgium, Germany, Luxembourg, Italy, Poland, India, Bangladesh, the Philippines, Australia and other areas. Workers demanded that Amazon respect their right to form a union, pay taxes and commit to sustaining the environment.
Noam Chomsky and Cornel West endorsed these actions.
Joined by organizations such as UNI Global Union and Progressive International, the workers hope their collective action captures the company's attention.
"Trillion-dollar corporations like Amazon have too much power and are too large for a single government, trade union or organization to reign in," stated Casper Gelderblom, campaign lead from Progressive International. "That's why workers, citizens and activists are coming together across borders and issues to take the power back. What we're seeing today is progressive internationalism in action and it's only the start. We will make Amazon pay and spur on a new era of action to reset the balance between the people and the powerful."
With the coronavirus being the main topic of conversation, businesses have come under scrutiny with how they treat their employees. Since March, workers have protested and rallied to demand safer work conditions. In March, at the beginning of quarantine, two workers at a warehouse in Michigan tested positive for COVID-19. In response, workers staged a walkout demanding that Amazon close the facility (known as DTW1) for two weeks so it could be cleaned.
"We  already  know  about  the  grueling  working  conditions, unrealistic productivity targets, surveillance, bogus self-employment and a refusal to recognize or engage with unions unless forced," said Christy Hoffman, general secretary of UNI Global Union, in a statement. "Amazon is a clear and present danger for our societies. But no one alone can win on the many fronts where Amazon is problematic—not only workers' rights, but digital surveillance, tax avoidance, climate change, fair markets… Now is the time to come together as a global movement to make Amazon pay. Amazon must change."
Attempts to contact Amazon for a response to this story were unsuccessful.
There have also been calls from tax organizations that Amazon stop avoiding taxes and help the areas they take from.
"Amazon has built its business on undermining the smaller, local businesses on which our jobs and communities depend—while using its lobbying power to bend laws in its favor," stated Alex Cobham, executive director of the Tax Justice Network. "Rather than saving anyone money, Amazon free-rides on the backs of taxpayers, using tax havens to escape paying their fair tax contribution for the roads, the markets and the educated and healthy workers that they rely on to generate their billions in profits. The bare minimum that governments should be doing today is to implement excess profits taxes, to reclaim the entirely unearned windfall that Amazon has extracted from public health lockdowns around the world."
This year, Amazon CEO Jeff Bezos said that the company would become carbon neutral by 2040, which would meet the goals of the Paris climate agreement 10 years early. They've also put together a $2 billion investment fund for companies who are working to lower carbon emissions.
Jennifer Morgan, executive director of Greenpeace International said, however, that Amazon needs to do more to help fight against climate change.
"The 1.5 trillion dollar corporation that is Amazon is only so because of a failed system that pushes short-term consumerism to the max, stresses out our planet and fuels inequality," stated Morgan. "While Bezos' polluting billions stack up, Amazon warehouse workers take big risks with little reward. With a carbon footprint already larger than many countries, Greenpeace stands in solidarity with all who are fighting to reign in Amazon's excessive power and unjust climate-wrecking practices."