Holiday season community giving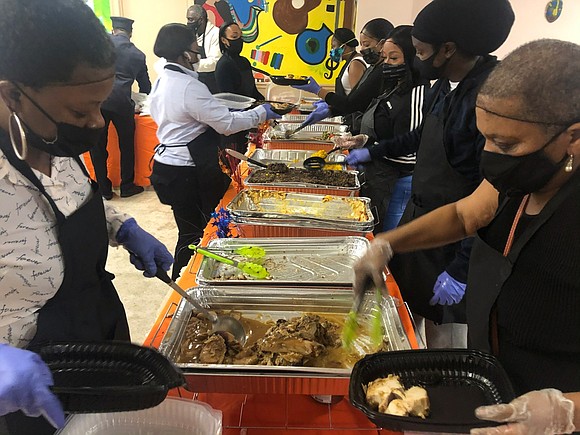 Deep into the holiday season now, as the nation works through COVID era guidelines and restrictions, New Yorkers are eager to help those in need and show that Big Apple spirit in the most generous of ways. Once again Harlem celebrated Thanksgiving like no other as the Sojourner Truth Democratic Club together with the Migdol Family Foundation hosted their annual "Feeding Harlem Families" Thanksgiving dinner. There they provided hot meals to over 1,500 Harlem families. While in previous years they have given back to the Harlem community by providing a full Thanksgiving sit-down dinner, this year, as Harlem families face growing food insecurity––but endure the worldwide limitation on congregating––they instead enjoyed packed grab-and-go hot full dinners for families. Participating in the friendly community distribution were local elected officials including Congressman Adriano Espaillat, Assembly Member Al Taylor, Manhattan Borough President Gale Brewer, Councilman Bill Perkins, Manhattan DA candidate Alvin Bragg, District Leader Keith Lilly and Harlem celebrity actor/rapper Dave East.
Also on Turkey Day Harlem's National Action Network hosted their annual community event. It was different again because of COVID precautions and Rev. Al Sharpton's organization conducted their grab and go for people who were so very appreciative of the kindly gesture; where they had a meal and some form of interaction, even though it had to be socially-distanced and while masked up.