Honoring global citizens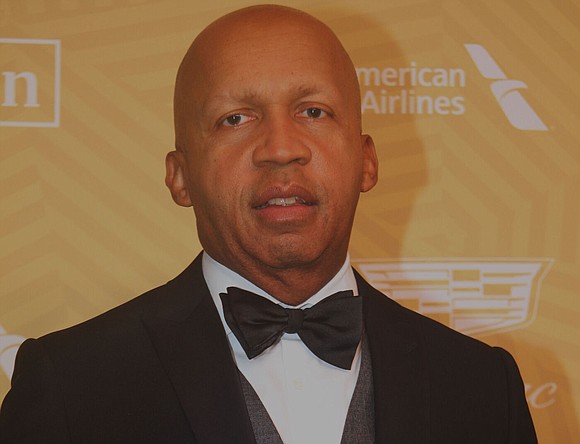 "Up you mighty race, accomplish what you will." As we send condolences to Marcus Garvey Jr. who passed this week, we remember that his father the Hon. Marcus Mosiah Garvey gave us that iconic encouragement! When he did, I hope he wasn't referring to a people that would say, "We are not monolithic in our thinking. We think freely." I hope he didn't have in mind those that would utter, "I'm not an African American, I'm an AMERICAN." If this year proved nothing else it put in perspective that despite the vastness of the earth, in the grand scheme of things it's a really small place. It wasn't just the COVID-19 pandemic in 2020 that showed the severity of how reckless behavior has affected our past and current state but also affected our future movements henceforth. Yes, OUR; east coast, west coast and worldwide as Mr. Cheeks would phrase it. With the 2020 Global Citizen Prize, recipients will be honored for their extraordinary efforts in championing causes of the world's muted or silent voices. This broadcast and digitally streamed show will also feature inspirational stories and unforgettable performances that will bring together influencers, artists, activists and global leaders to remind everyone that there are many reasons to be hopeful as we enter into 2021 and we in particular of the African Diaspora have a powerful collective impact.
Some of the major honorees for the ceremony included:
Global Citizen of the Year—Bryan Stevenson. In reel life Michael B Jordan shed light on his prowess as an attorney but in real life as founder and executive director of the Equal Justice Initiative his incredible work of fighting on behalf of wrongly convicted and unfairly sentenced citizens and his dedication to public education on the history of racial discrimination warrants the year's top honor.
Global Citizen Prize for Business Leader—Founder of LifeBank Temie Giwa-Tuboson, who is recognized for her work as a health advocate in addressing blood shortages in Nigeria, her innovative use of technology, and the partnerships she has harnessed to expand initiatives. Furthermore, we recognize LifeBank's COVID-19 response creating a national register, launching testing centers, and free delivery of medical oxygen to COVID-19 patients in isolation centers.
Global Citizen Prize for Activism—Black Lives Matter, represented by Co-Founders Patrisse Cullors, Alicia Garza and Opal Tometi. We here in America have profound awareness of the movement as too will the world at large. BLM is global in its ambition. When the #EndSARS protests began earlier this year in Nigeria, for example, BLM championed activists on the ground. "Colonialism, imperialism, capitalism, anti-Blackness, and other forms of white supremacy kill Black people across the globe," BLM wrote in a press release in October. "The Black Lives Matter movement therefore recognizes the interconnectedness of our struggles as people of African descent across the world. Black international and pan-Africanist solidarity is central to the global Black Lives Matter movement."
Global Citizen Prize for Culture & Education—This award honors an individual or organization who has excelled in driving positive impact through an artistic or educational endeavor. Who better than Big Bird, Ernie, Burt, Oscar the Grouch and the countless other members of Sesame Workshop. Activism and education have been bought to children in over 150 countries through the storied history of the organization while tactfully tackling a variety of issues like HIV/AIDS, homelessness, autism, the COVID-19 pandemic, and Elmo was schooled by his father what the racial protests are about, in ways that children not only can understand but also that help them to grow smarter, stronger and kinder.
The Global Citizen Prize award ceremony will see performances and appearances from Oprah Winfrey, Usher, Alessia Cara, Common, Gwen Stefani, JoJo and Tori Kelly and will be hosted for a second year by John Legend. "I'm so excited to be returning as host of Global Citizen Prize for the second year. 2020 has challenged all of us in many ways, and I'm proud to be celebrating leaders who are supporting vulnerable communities, working to end extreme poverty, and inspiring others to take action for change." The Global Citizen Prize broadcast special will air on Saturday, Dec. 19, 2020, at 8 p.m. ET on NBC in the United States and CTV in Canada. It will also air on MSNBC on Dec. 19, at 10 p.m. ET, with a second airing on New Year's Eve at midnight.
Over and Out. Holla next week. Til then, enjoy the nightlife.