E-40 Verzuz Too Short rock it for The Bay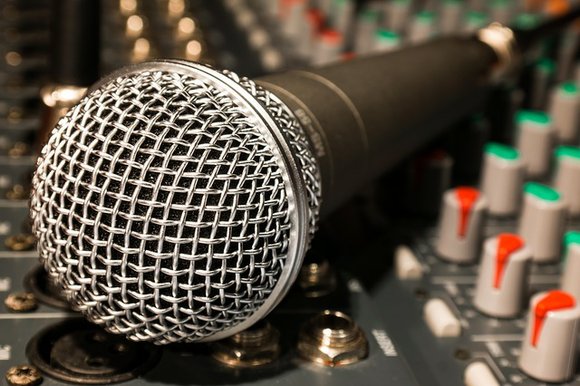 The next live concert I attend I'll never take for granted FO' sho!! Now that I think of it, maybe I never did. If the show was on point, the memories gonna last. Last week's announcement of what would be the last Verzuz of 2020, took me back to the KMEL Summer Jam 2005, August 21 at Shoreline Amphitheatre, Mountain View, California. The lineup was a monster, consisting of performances by the Ying Yang Twins, Lyfe Jennings, Damian Marley, Keisha Cole, Kanye West, Common, Talib Kweli, Goapele and the return of Jodeci; obviously the headliner. The show stealer however was what out-of-towners that didn't know any better would regard as, "a local legend, with national success." After his set, E-40 left any naysayers speechless. Seeing dude get down for the hometown, was akin to seeing a Latin Quarter KRS-One '90's performance. Trust!! He was proven to be a true hip hop legend and one if consummate showman…THEN!! Crazy to think that 15 years later, that he would get even stronger musically. As an artist he's aged like fine "Mangoscato," a brand from his Earl Stevens Wine company.
Having that to harken back on, it's hard to fathom an artist from the Bay Area that would have the pedigree and gumption to accept or lay out a challenge for a Verzuz against 40 Water. Then I was reminded that there was indeed one. Todd 'Too Short" Shaw is the name. On Saturday, Dec. 19, in the curtain call Verzuz of 2020, E-40 and Too Short locked horns in what was promised to be a showdown that needed to be measured on a Richter scale. Nothing contentious mind you, just friendly competition between artists of kindred spirits who are both loyal to the soil of the Bay Area.
With all eyes upon them all the stops were pulled for production. The custom fitted, vintage whips and street signs was a reminder of where they were from and where they were at. It looked like a check book was cracked, but that authentic feel of HOME was generated. If the aesthetics didn't convey the feel, then the slick talk took you there. It was also about lineage. DECADES of work. A peak at the set list:
Round 3: Too Short––"Shake That Monkey" vs. E-40––"U and Dat"
Round 4: Too Short––"Gettin' It" vs. E-40––"Nah, Nah"
Round 7: Too Short––"On My Level" vs. E-40––"I Got 5 On It" (Remix)
Round 8: Too Short––"Couldn't Be a Better Player" vs. E-40––"Snap Yo Fingers"
Round 11: E-40––"Dusted 'N' Disgusted" vs. Too Short––"The World Is Filled…"
Round 13: E-40––"1-Luv" vs. Too Short––"Buy You Some"
Round 16: E-40––"I Don't F— With You" vs. Too Short's–– "Bossy"
If you're about that music you'd notice that the range of artist the pair have collaborated. Pac, Big, Nate Dogg, Eric Sermon, Kelis, Lil' Jon, Big Sean and Wiz Kaelefa. That's a lot of calendars.
What these two managed to get across was that while the past was to be celebrated, future endeavors are around the corner. A day prior to the battle Too Short dropped his 22nd solo studio album, 'Ain't Gone Do It,' while E-40 released his 27th studio album, 'Terms and Conditions.' Bigger though was the confirmation that was hinted during an interview with "The Breakfast Club." Short said, "We jumping on these calls talking 'bout, 'I got a beat. Rap on this beat. Send me a beat.' We was messing around, just sending beats to each other, and it ended up being 25 songs. We was like, 'This sound good.' So, we kept doing it." Further adding, that the project was "bigger than music" because they're also about the paper. "We not a super group, we an LLC. That's what it is!" SUPERGROUP?! Turns out that group will consist of Short, 40, Ice Cube and Snoop Dogg, recently dubbed Mount Westmore.
To understand the magnitude of what's about to transpire listen the advice of Short, "If you game-goofy go back to the begging, listen to E-40, listen to Too Short and educate yourself." 40 sprinkles, "Sometimes it goes over their head like a shower nozzle. I'm an unorthodox rapper, ya' un'stan me. I know what I am. But I spit that heat tho and your favorite rapper grew up on me and Todd Shaw!" Heavy game!!!!

With Christmas around the corner let's hope Swizz and Timbaland take heed and give us that Uncle Charlie Wilson VS. Mr. Biggs, Ronald Isley and/or the rumored Outkast VS Tribe Called Quest to include The Dungun Family VS The Native Tongue. Agree?
Wrap this one with a bow on top for now. Holla next week. Until then, enjoy the Nightlife.