Government uncertainty into January
Herb Boyd | 12/31/2020, midnight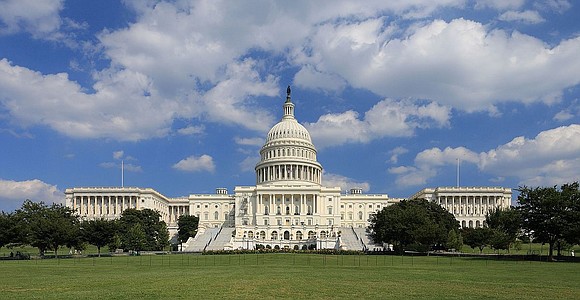 All of the issues and concerns that have plagued the nation's democratic process may not end in January, as many Americans have been hoping. If the final confirmation of Joe Biden's victory is delayed and awash in heated debate, it would not be surprising in a year that has been like few others in American history.
For most voters, it has been widely assumed that come Jan. 6 President-elect Biden will be officially certified, but a group of GOP lawmakers, loyal to Trump, plan to challenge the process, one that has been embedded in the Electoral College machinations since the 19th century.
This complicated procedure begins on Jan. 3, the first day of the new congressional session, in which the rules are adopted to govern the certification three days later. Usually the set of rules are pro forma, but this has not been a normal election year cycle, particularly with Trump's advocates ready to pounce.
Should such a challenge arise, Vice President Mike Pence presides over this routine and if things proceed as they have in the past, the electoral votes will be read aloud from each state, alphabetically. If a challenge is mounted, the objection is composed by a member of each chamber. The next step requires the chambers to recess, hold a two-hour debate, with each participant speaking for five minutes.
After this, the chambers vote on whether to accept or reject the challenged electoral votes, and then resume in a joint session. Only a majority vote is required to defeat any challenge to Biden's electoral votes. In 2005, such a procedure occurred when Democrats challenged Ohio electors.
It was generally believed that the Electoral College vote was a done deal back in December when the electors cast their formal votes, overriding Trump's electors to hold separate votes.
Another problem looming in January, should the challenge proceed, is how the meetings in the chambers will be conducted in view of the pandemic, particularly as it pertains to social distancing.
In short, there appears to be no end to the problems that accrue from the Trump years even as they reach the finale.
Meanwhile, the nation is troubled by the announcement of a shortfall in the vaccine and the delay on the stimulus bill to aid financially distressed Americans. Many waiting to receive a monetary boost from the government are hoping that the GOP lawmakers defy Sen. McConnell's plan to stop the bill or burden it with unacceptable riders. Stay tuned.